Model NO.: RK-LFW-01

Lead Time: 3-10 Days

Application: Machinery

Sotck Products: Available

Trademark: Rankoo

Transport Package: Box+Carton+Pallet

Specification: M3.0-M6.4

Origin: China

HS Code: 7318210000

Model NO.: RK-LFW-01

Lead Time: 3-10 Days

Application: Machinery

Sotck Products: Available

Trademark: Rankoo

Transport Package: Box+Carton+Pallet

Specification: M3.0-M6.4

Origin: China

HS Code: 7318210000

ANSI/ASME Grade A and C large washers 
Standard
DIN/ISO/ANSI/JIS/GB
Material
SS304, SS316
Specification
M3-M100
Head shapes
Round head
Screw thread
Coarse thread  
Screw tip
flat point
Finish  
A2-70/A2-80/A4-70/A4-80
Features
Good anti-corrosion ability
Grade
A2, A4
Certification
ISO9001:2008, SGS, RoHS, Bureau Veritas
OEM service is also available
Product detail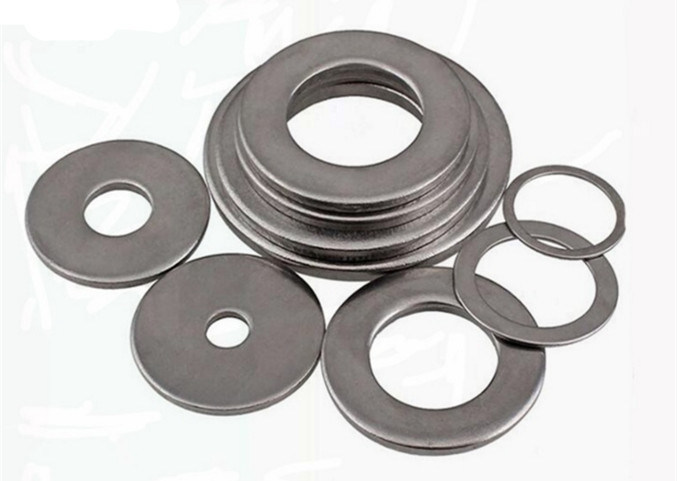 Factory Introduction

Our main factory is located in Xinghua city, Jiangsu province and has been in the fastener industry since 2002. We are the branch in Zhongshan City. In order to provide a fast service for domestic customers, we set a warehouse in Zhongshan, so our response time is within 24 hours for domestic customers. For overseas customers, we can delivery the standard fastener within 3 days, and non-standard one in 15 days.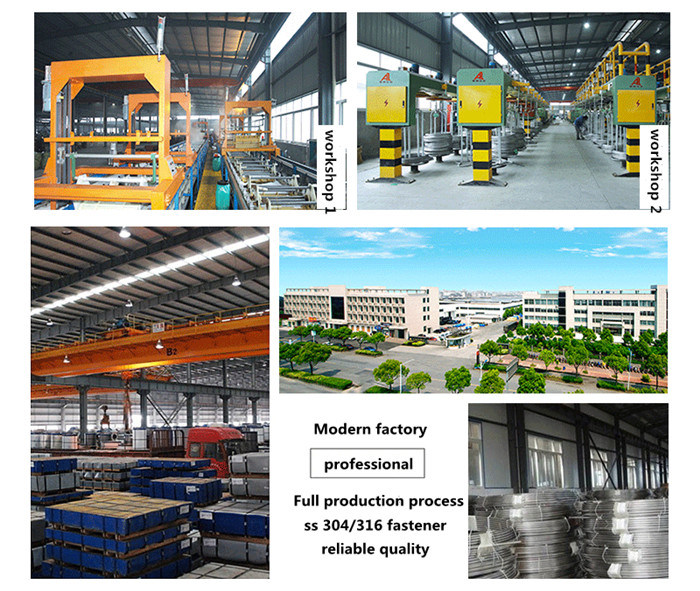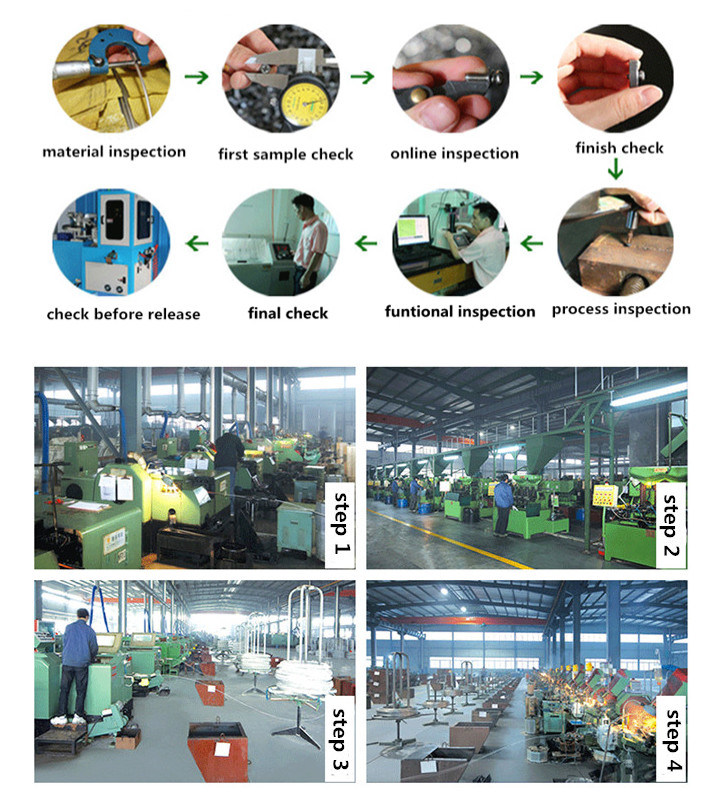 Package and Shipment

Our standard package is: neutral inner white box and outer carton, usually 6 pcs/box according to sizes, outer carton is 27*27*17cm. Pallet is needed if the products are too heavy. For colorful boxes, extra fee will be charged.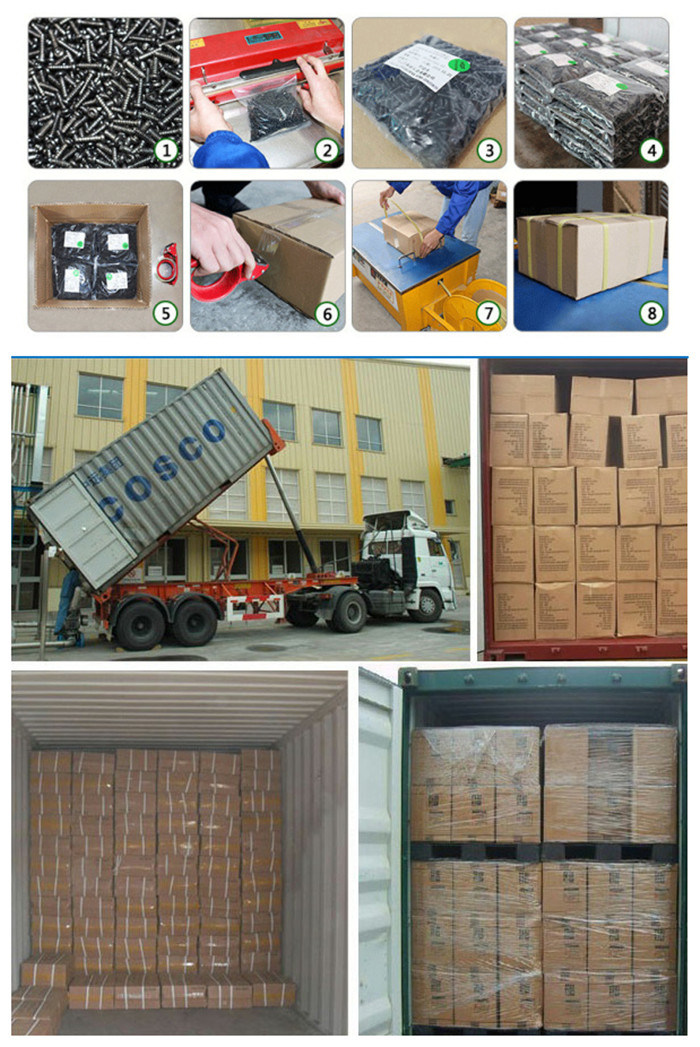 FAQA: Are you a factory or a trader?

We are manufacturer with factory plant located in Xinghua city, Jiangsu province and we are the the branch in Zhongshan city

B: What is your MOQ?

1PC is acceptable,but only for standard products

C: can IÂ have my own design products?

Yes, we also offer OEM service and can provide non standard products as well.

D: How is your lead time?

For standard products, we mostly have product in stock, so we can make fast delivery. For domestic market(within 24 hours), for oversea market(within 3Â days the fastest). For non-standard products or out of stock products, lead time is usually around 15 days.

E: Do you have website? Where can I find your new products?

Yes, our website is www.rankoofastener.com. You can see our new products both from here or through our website

F: Do you produce other material as well?

No, we only produce ss material fasteners. 

 

 

ANSI/ASME Grade A and C large washers 
Standard
DIN/ISO/ANSI/JIS/GB
Material
SS304, SS316
Specification
M3-M100
Head shapes
Round head
Screw thread
Coarse thread  
Screw tip
flat point
Finish  
A2-70/A2-80/A4-70/A4-80
Features
Good anti-corrosion ability
Grade
A2, A4
Certification
ISO9001:2008, SGS, RoHS, Bureau Veritas
OEM service is also available
Product detail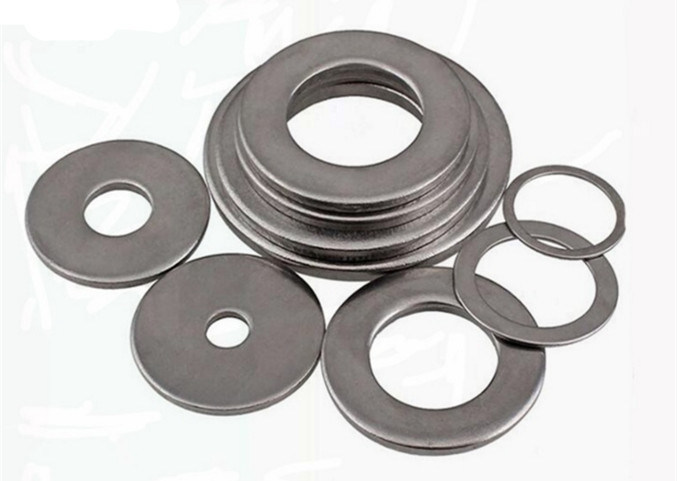 Factory Introduction

Our main factory is located in Xinghua city, Jiangsu province and has been in the fastener industry since 2002. We are the branch in Zhongshan City. In order to provide a fast service for domestic customers, we set a warehouse in Zhongshan, so our response time is within 24 hours for domestic customers. For overseas customers, we can delivery the standard fastener within 3 days, and non-standard one in 15 days.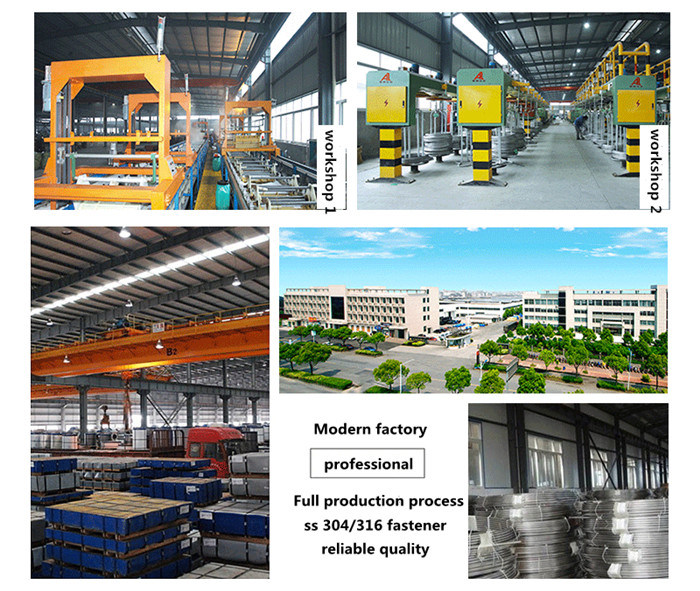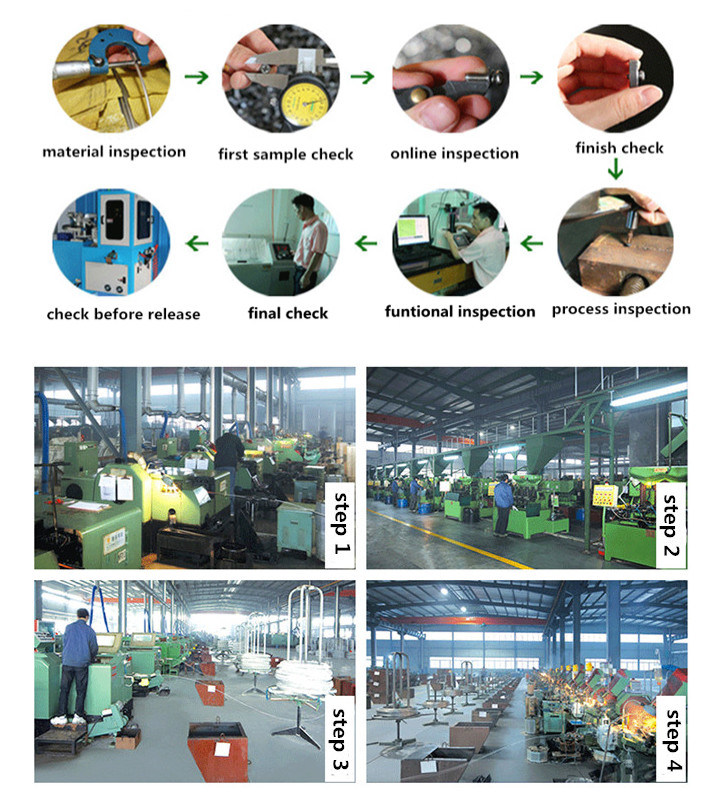 Package and Shipment

Our standard package is: neutral inner white box and outer carton, usually 6 pcs/box according to sizes, outer carton is 27*27*17cm. Pallet is needed if the products are too heavy. For colorful boxes, extra fee will be charged.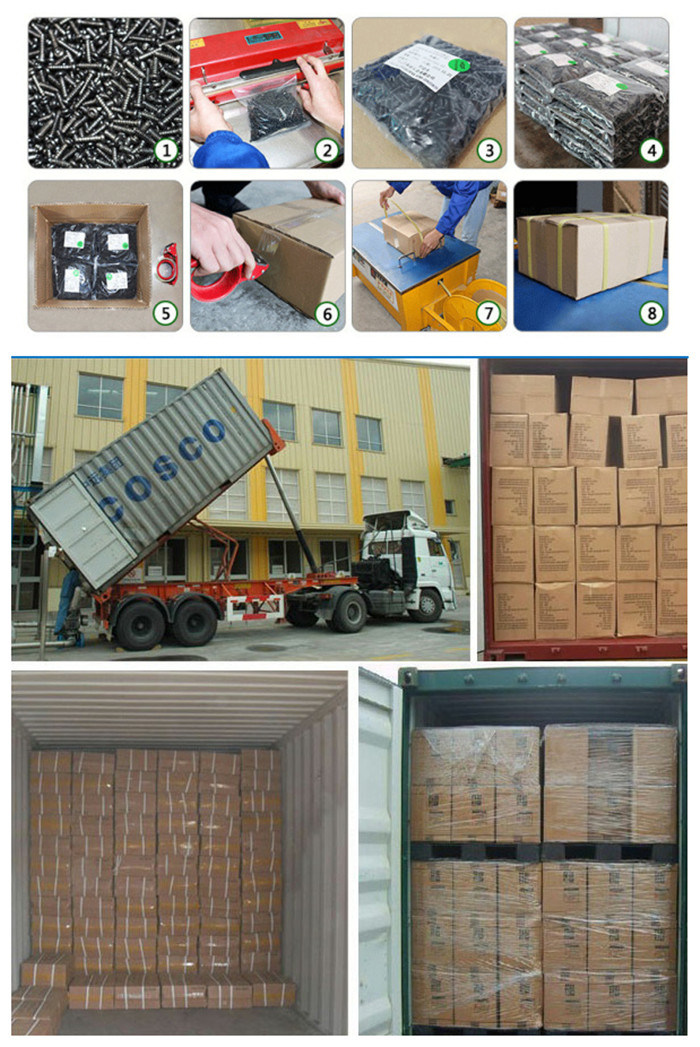 FAQA: Are you a factory or a trader?

We are manufacturer with factory plant located in Xinghua city, Jiangsu province and we are the the branch in Zhongshan city

B: What is your MOQ?

1PC is acceptable,but only for standard products

C: can IÂ have my own design products?

Yes, we also offer OEM service and can provide non standard products as well.

D: How is your lead time?

For standard products, we mostly have product in stock, so we can make fast delivery. For domestic market(within 24 hours), for oversea market(within 3Â days the fastest). For non-standard products or out of stock products, lead time is usually around 15 days.

E: Do you have website? Where can I find your new products?

Yes, our website is www.rankoofastener.com. You can see our new products both from here or through our website

F: Do you produce other material as well?

No, we only produce ss material fasteners. 

 

 

Waste Engine Oil Distillation Plant

The Waste engine Oil Distillation Plant is used to refine waste engine oil, crude oil and fuel oil after pyrolysis process into diesel grade oil, gasoline or and base oil. The daily capacity of this plant is about 5-6 tons.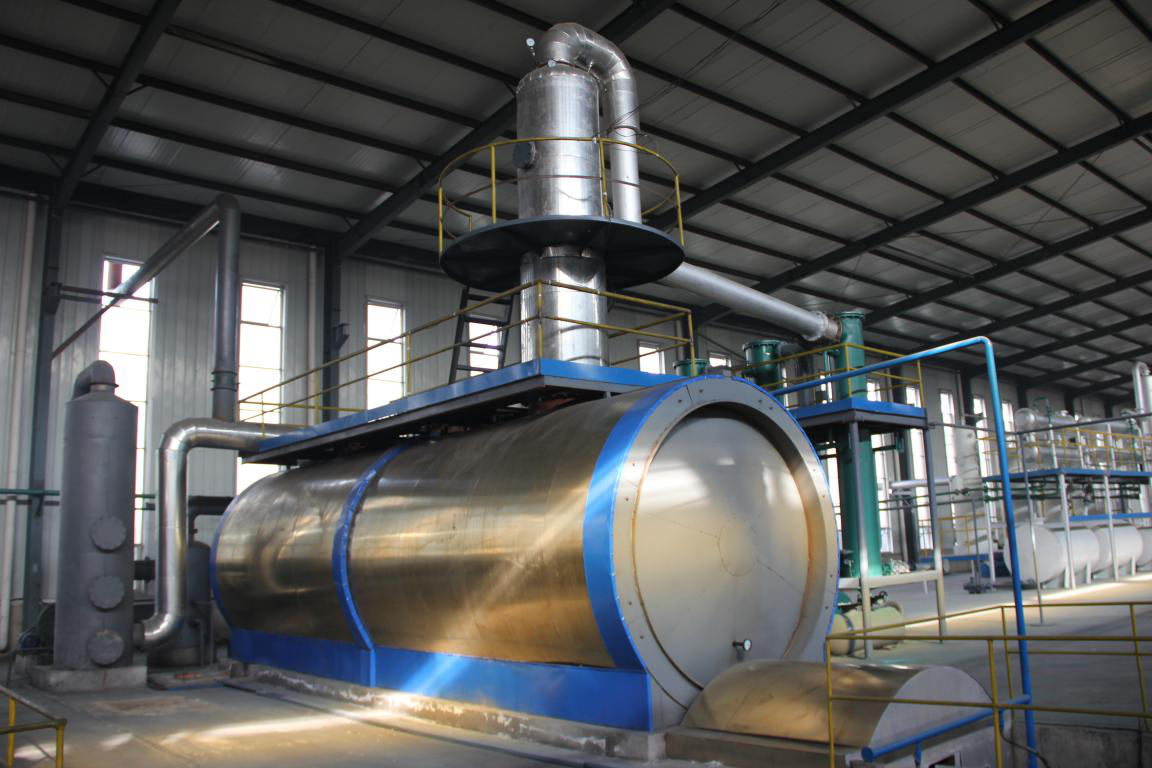 Flow-chat of waste engine oi Distillation Plant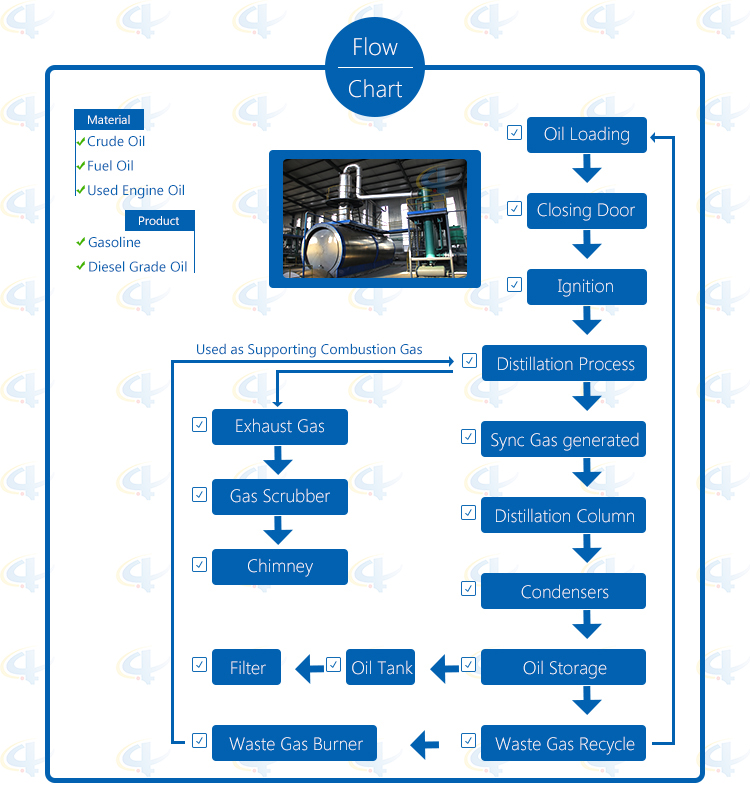 Advantage of waste engine oi distillation plant

1. Unique and original manufacturing and technology with our own formula of our equipments in China;

2. Unique horizontal design, high oil output with about 90% oil yield and 100% conversion rate, highly effective and profitable;

3. Good quality end product oil as the substitution of standard diesel oil in usage;

Automatic submerged welding technology, ultrasonic nondestructive testing, both manual and the automatic safety devices;

4. Sync gas recycling system: fully burned after recycling and utilization, saving fuel and preventing pollution;

5. National patent, unique heat insulation shell: high efficiency temperature keeping, excellent energy-saving effect;

6. High condensing efficiency condensers with more oil output. Good quality oil, longer lifetime, and easy to clean;

7. National patent water film smoke scrubbers: efficient removal of the acid gas and dust of the smoke, environmental friendly to meet related national standards.

Technical Parameter of Waste engine Oil Distillation plant
NO.

Item

Technical Parameter

1

Suitable Raw Materials

Waste engine oil, Pyrolysis fuel oil, crude oil

2

Structure

Horizontal Type

3

Capacity(24 hours)

3.5-6.5Mt

4

Work Pressure

Normal Pressure

5

Oil Yield

80%-90%

6

Power

18 kw/H

7

Cooling Method

Cycle water

8

Condensers

4 pieces of Vertical condensers

9

Emission Treatment

New DE-sulfurization Smoke Scrubbers

10

Heating Method

Hot Air

11

Type of Installation

With Foundation

12

Noise dB(A)

≤85

13

Dimension of Reactor(mm)

Ф2200×6000

Ф2500×8800

14

Operating Mode

Semi-continuous Operation

15

Main Chamber Weight (MT)

10~13Mt

16

Total Weight(MT)

25~35Mt

17

Installation Space Required

35m*15m

18

End Product

Non-standard diesel oil

19

Manpower

1~2/shift

20

Shipment Requirement

2*40HC=Ф2200×6000

1*40HC+1*40FR=Ф2500×8800
Waste Engine Oil Distillation Plant

Distillation Plant,Oil Distillation,Waste Oil Recycling,Waste Engine Oil Recycling

Shangqiu Jinpeng Industrial Co., Ltd. , https://www.recyclings.nl