Model NO.: H76X-25Z

Flow Direction: Unidirection

Standard: DIN

Application: Industrial Usage, Water Industrial Usage, Household Usage

Size Range: 1.5 Inch to 24 Inch (Dn40-Dn600)

Seat: Metal/ EPDM / Buna-N/ Vion

Class: ANSI 125 / 250

Flange: DIN,AISI,JIS,Bs

Brand: as Per Your Request

Advantage: Long Working Life Without Leakage

Trademark: DS

Transport Package: Wooden Pallet, Plywood Case, etc

Specification: Quality Grade: CE and ISO9001

Origin: Yantai Shandong China

HS Code: 84813000

Double plate check valve wafer type

SPLIT DISC-Cast iron body with epoxy coating and split disc design (Bronze Disc) Wafer connection ANSI 125/150 EPDM, NITRILE (Buna N) bearing. Stainless steel spring hinge pin. Lifting ring standard. Above 4".

Temp Max: 180° F(80° C) Pressure Max: 200 PSI

Operation:

Two independent discs, hinged on a common shaft are held parallel against an elastomer seat by torsional spring force

Installation:

Split Disc check valves are designed for simple Flange-supported installations between standard flanges in the horizontal or in the vertical flow up position. For horizontal flow applications valve must be installed with disc hinge pin in the vertical position to insure proper operation.

Applications:

General Utilities; Chemical; Power Generation; Oil Field; HVAC; Marine; Petrochemical; Steel Industry;

Mechanical Contractors; Commercial Construction

Description:

1. Products Name: DUAL PLATE CHECK VALVE WAFER TYPE

2. Working pressure: PN10/16/25

3. Tests: API598; DIN3230

4. Flange standard: DIN2501 PN10/PN16; BS4504 PN10/PN16;

BS10 TABLE"D"/"E" /JIS2220 10K/16K; ANSI125/150

5. Face to face: ANSI125/150; DIN3203 K3-1999

6. Applications: Water, industrial systems

7. Working temp: EPDM: -10° C~+120° C/NBR: -10° C~+80° C/VITON: -23° C~+150° C/

8. Medium: Fresh water, sea water, waste water, food stuff, steam, all kinds of oil, all kinds of acid and alkaline liquid etc

MATERIALS LIST:
| | | |
| --- | --- | --- |
| Item | Description | Available   materials |
| 1 | Body | Grey cast iron GG25; Ductile ironGGG40; CF8M |
| 2 | Spring | Stainless steel 316 |
| 3 | Door | Stainless steel 316,304; Al.Bronze; Carbon steel |
| 4 | Lifting Eye Bolt | Â Steel |
| 5 | Seat Gasket | BUNA-NÂ Â  RESILIENT SEAT MOLDED TO BODY |
| 6 | Hinge pin | Stainless steel 316 |
| 7 | Stop pin | Stainless steel 316 |
| 8 | Gasket | Teflon |
| 9 | Stop pin retainer | Â Steel |
| 10 | Hinge pin retainer | Â Steel |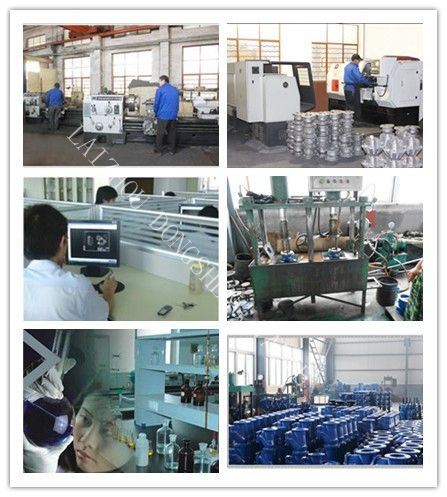 The internal structural design is vane, Vane Damper is more suitable for soft close. ABD vane dampers are used to dampen drives, control speed, and many other applications. The damping direction of the vane dampers with continuous rotation can be clockwise, counter clockwise, or in both directions. Vane dampers are widely used in automobile interior decoration, household electric appliances, furniture and bathroom products, etc. Our dampers can make the movement of structures soft, quiet and safe to mitigate the impact, avoid the damage, increase the mechanical life, reduce noise, and improve product quality.

When the axis of rotation is moving, the blades that are connected to the axis of rotation rotate at the same time. The silicone oil in the oil chamber is squeezed between the blade andthe body to the back of the blade. The resistance formed by the pressure of the silicone oil to the area of the blade is the damping torque of the rotating shaft and the blade. The torque generated during rotation is determined by the oil viscosity, the pressure area of the blade and the clearance between the blade and the body.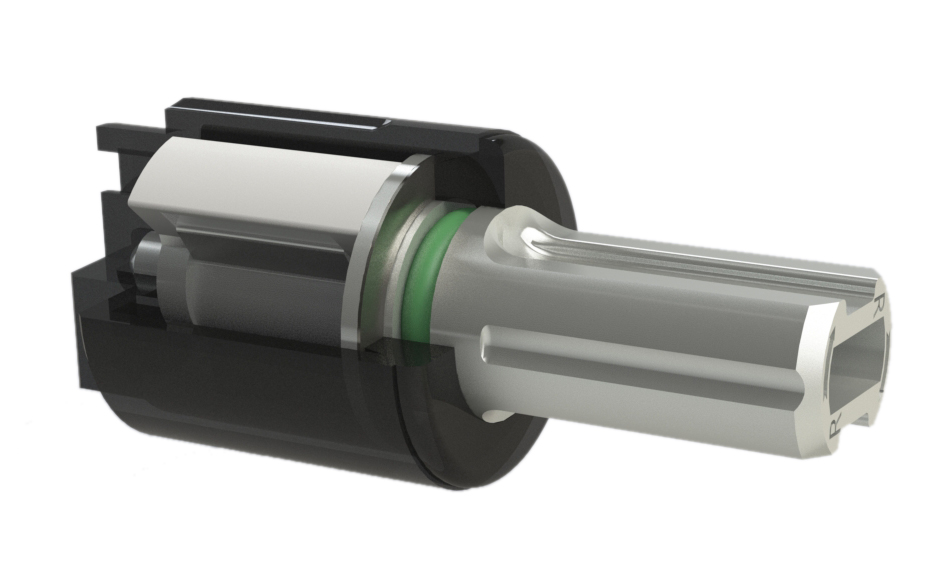 NOTE:

1. Please contact the corresponding product engineer for specific torque products.

2.The Standard of completion closing:the angle is 90° between Shaft A and Shaft B.

3.It is closing position to assemble the shaft into the housing.

4. Max. cycle rate: 3 cycles/min(Clockwise110 °, 110 ° anti-clockwise for 1 cycle)

5.Operating temperature:0~40℃

6.Storage temperature:-10~60℃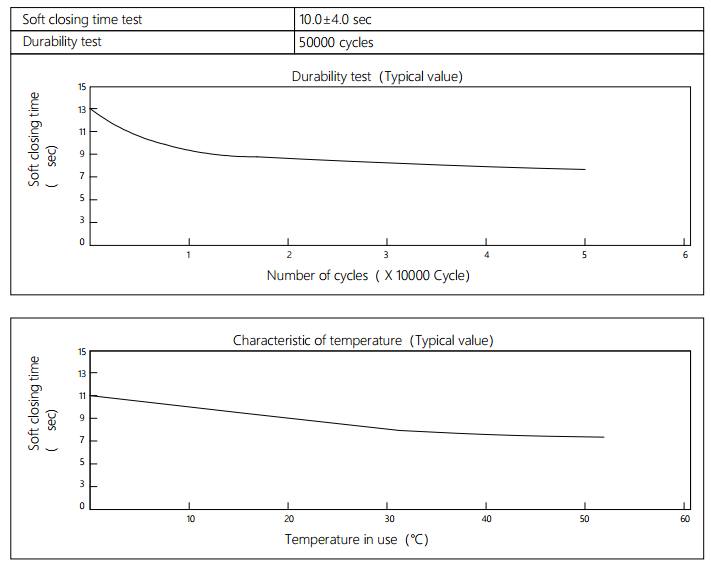 Soft closing time test: Measure the closing time from angle 70 to 0.

Rated Torque (T).

Test Temperature: 23±2℃.

Durability test:

Test Method: From the closing position to opening position, push back to 70°, soft close from 70° to 0°.

Rated Torque (T).

Operation Angle: 0°~110°.

Test Temperature: 23±2℃.

Durability test cycle: 50,000 cycles. The result of product test )>2s.

Vane Damper

Vane Damper,High Temperature Dampers,Toilet Seat Vane Damper,Soft Down Damper,Storage Boxes Vane Damper

Shenzhen ABD Equipment Co., Ltd. , https://www.abddamper.com