On November 15th, 2019, CIMC Lingyu teamed up with SAIC Hongyan to organize a logistics industry event "Zhongji Lingyu Liquid Tanker Product Promotion Conference and Delivery Ceremony" in Dali, Yunnan Province.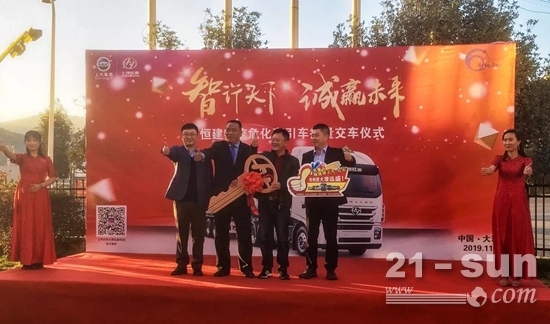 Delivery ceremony

SAIC Iveco Hongyan Commercial Vehicle Co., Ltd. Road Vehicle Manager Mao Rui and Yunnan Office General Manager Ma Bo, Luoyang CIMC Lingyu Automobile Co., Ltd. Southwest Theater Commander Zhou Yanan, Dali Yuansheng Economic and Trade Co., Ltd. Chairman Zhao Yinzhou, Chu Xiong Hengjian Logistics Co., Ltd. Liu Jianhua, chairman of the company, and Gong Yongquan, president of the Dali State Logistics Industry Association, attended the event.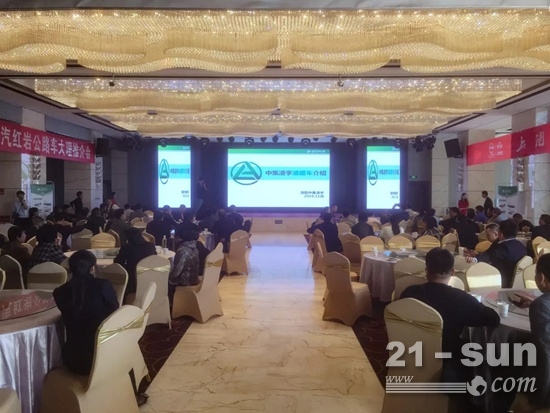 In addition, more than 180 people from the Dali State Logistics Association and member units, the Daixi hazardous chemicals transportation enterprise unit and the surrounding dangerous goods transportation individual bosses were invited to participate in the meeting.


On the day of the event, the figure of CIMC Lingyu Liquid Tank Car Show attracted a lot of customers to stop and appreciate, and consulted the business staff for product configuration, price and other information.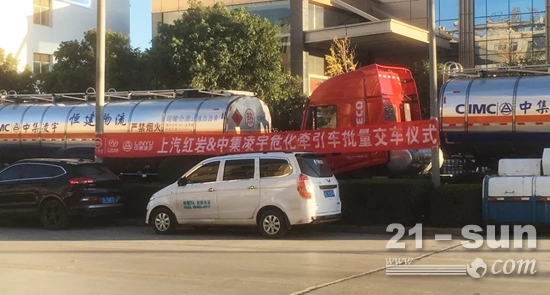 The customer delivered by the vehicle, Chuxiong Hengjian Logistics Co., Ltd., is a large-scale asphalt transportation enterprise in Yunnan. It has been closely cooperating with CIMC Lingyu for many years. This cooperation has ordered 8 Lingyu hazardous chemicals transportation tankers. .


At the event site, Vice Minister Guo Shuitao of CIMC Lingyu Liquid Tanker Technology Department gave a detailed introduction to the development of the tanker industry and the high-end liquid tanker products of CIMC and Lingyu. His extremely forward-looking introduction attracted the guests' applause. .

The guests gave a thumbs up on the lightweight design and high cost performance of CIMC Lingyu liquid tanker, indicating that there is a certain purchase intention to choose CIMC Lingyu.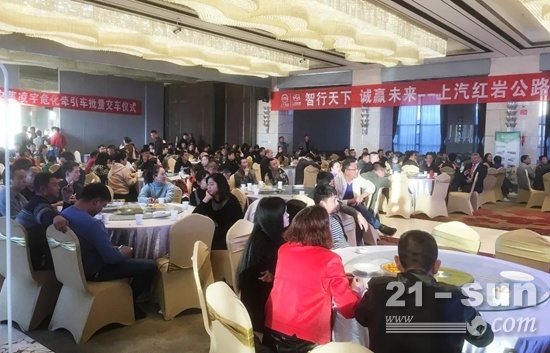 During the delivery ceremony, Zhou Yanan, commander of the CIMC Lingyu Southwest Theater, and the general manager of SAIC Iveco Hongyan and a number of dealer leaders came to the stage to hand over the golden key of the eight tank trucks to the hands of Mr. Liu of Hengjian Logistics. Afterwards, everyone took photos together. Hengjian Logistics General Liu expressed his recognition of Lingyu and Hongyan products, and signed a contract to reserve four tank trucks.


As a boutique of Lingyu tanker, liquid tanker has been recognized by the market with high quality and high cost performance in recent years, providing a strong support for the goal of "Zhongji Lingyu Tank Passing the World"!

In the same boat, they will sail together and ride the wind and waves. CIMC Lingyu will continue to pursue excellence and provide customers with better products and better services. (This article comes from Lingyu Automobile)

Related News: CIMC Lingyu Liquid Tanker Lightweight

Ride on Troweling Machine is easily operated and ideally suited for floating and finishing the concrete surfaces of large areas. These units help produce high-tolerance concrete floors.

Ride-on Power Trowel works efficiently and cost-effective for accurate and highly productive finishing of large concrete surface and super FF flat floor tolerance.




Application:


Trowel machine can be widely used to warehouses, parking lots, squares, airports and buildings of concrete frame surface, smooth, trowel. It`s the best choice for concrete construction.




Features:

-Low mainternance & Long-life design;

-Over-built gearbox assure long service life;

- Heavy weight design to assure superior finish;

-Safety designed guard ring;

-Height adjustable handle, assures operator comfort & easy control.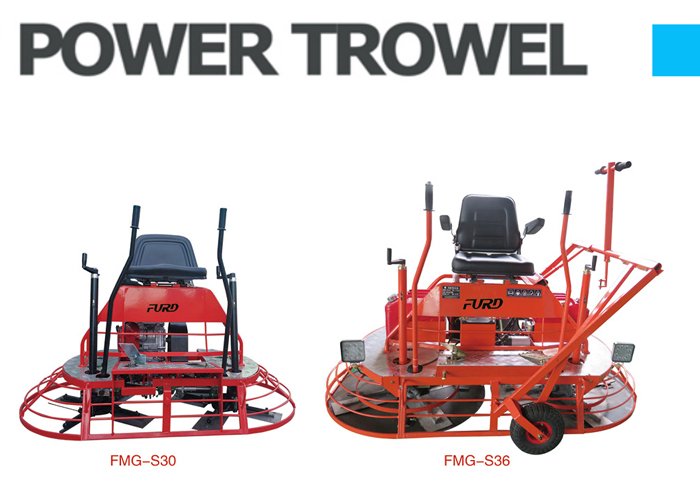 FURD factory also produce Walk-behind Power Trowel, the size has 24" Walk-Behind Power Trowel, 30" walk-behind Power Trowel , 36" walk-behind power trowel and 46" walk-behind power trowel.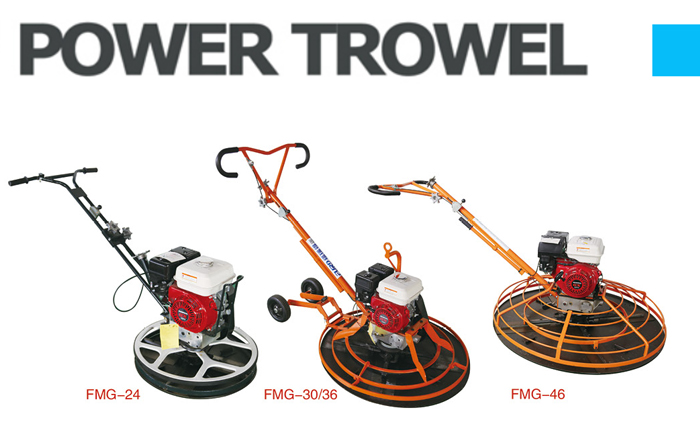 Ride-on Power Trowel

Ride On Power Trowel,Troweling Machine,Concrete Trowel Machine,Concrete Power Trowel

Jining Furuide Machinery Manufacturing Co., Ltd. , https://www.furdroller.com