In October 2018, at the 3rd Asian Symposium on Quality Function Development and Innovation,

Weichai Power's

full chain operation system (WOS) quality control model won the "2018 Asian Quality Innovation Award".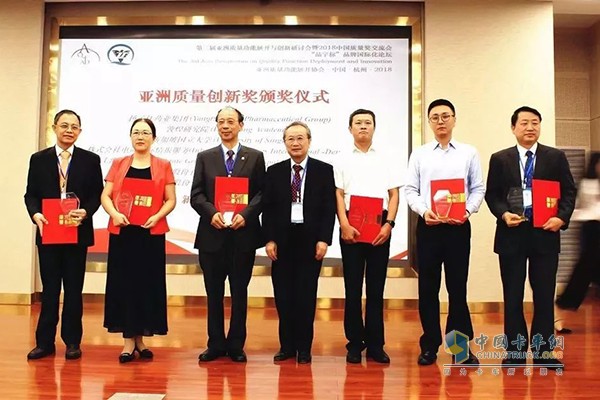 Award ceremony

The Asian Quality Innovation Awards, established by the Asian Quality Function Development Association (AQFDA), are selected annually to recognize organizations that have achieved significant innovations in quality management models, management methods and management systems, and are major awards in the Asian quality arena. With the theme of "Quality, Innovation and Big Data", more than 500 experts, scholars and business representatives from quality fields attended the conference.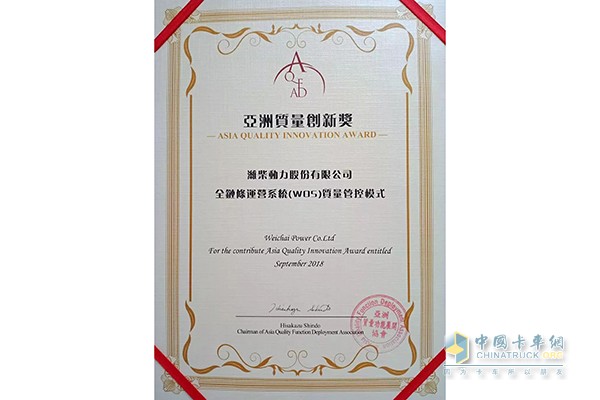 Asian Quality Innovation Award

Weichai WOS quality control mode, through the full implementation of research and development, production, quality, sales and business support, through the entire chain of enterprise demand chain, value chain, supply chain, covering the whole life cycle of products, helping products to move towards High end. Weichai has won high recognition from the conference for its unique quality management and innovative practical experience.

In addition, at this conference, Weichai "developed the flywheel bolt automatic tightening machine" and "developed a new type of lock clamping press machine", respectively, won the first prize of the Asian Quality Improvement Excellent Project; "Implement the feeding method to produce ductile iron The Crankshaft Stabilized Crankshaft Residual Magnesium Content Project won the second prize of the Asian Quality Innovation Excellence Project.

Reading volume: Source: Author and Weichai counterparts: Wang Xu

Lawn Mower Pulley,Lawn Mower Belt Pulley,Lawn Mower Idler Pulley,Lawn Mower Idler Pulley

Taizhou Chenhui Machinery Manufacturing Co., Ltd , https://www.chenhuipulley.com