In 2017, the competition between Audi, Mercedes-Benz and BMW was unprecedented in China. Audi's sales volume was still ahead of the 597866, but the sales gap with the second Mercedes-Benz (excluding smart) was less than 10,000, which was about 1 month for Audi. One-fifth of sales; BMW (excluding MINI) is only about 20,000 less than Mercedes-Benz (BMW has so far only announced the total number of BMW and MINI brands sold in China - 594,388, which is estimated to account for about MINI About 30,000 cars). Such close sales have brought huge uncertainty to the competition of the three old rivals in 2018, leaving huge room for people concerned about the luxury car market.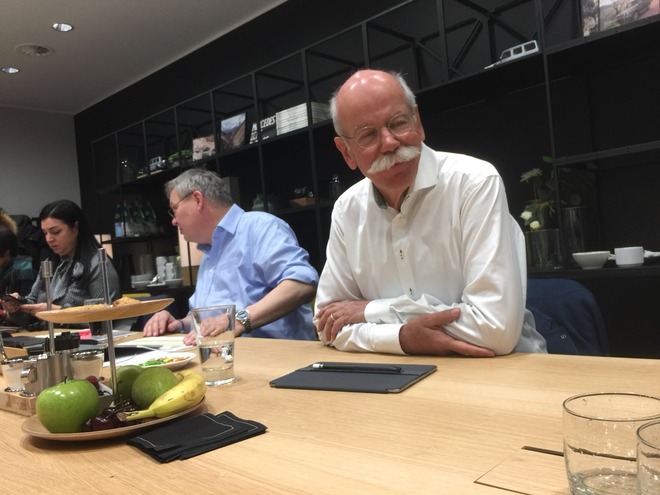 Q: Will Mercedes-Benz exceed Audi this year and become the oldest luxury car market in China?

A: It's hard to say. At the Detroit Auto Show, when Mercedes-Benz Global CEO Cai Che received an exclusive interview with the Chinese media, I mentioned this issue. I remember 10 years ago in Detroit. When answering my question on when to surpass his opponent in China, Zeche confidently said: Our goal is to surpass BMW in the near future and make it infinitely close to Audi in the long term. But in the next six years, Mercedes has been farther away from his two rivals. It was not until four years ago that he began a stunned and reversal. Last year he finally surpassed BMW and almost surpassed Audi. But in front of the media, Cai Che, Tang Shikai (chairman and chief executive officer of Daimler Greater China Investment Co., Ltd.) and the "troika" of Beijing Benz Sales Co., Ltd. (President Ni Kai, Senior Executive Vice President Li Hongpeng, and Executive Vice President Duan Jianjun, president, has always been cautious about the issue of "beyond his rivals" and never mentions the word "super". This time, Zeche still stayed.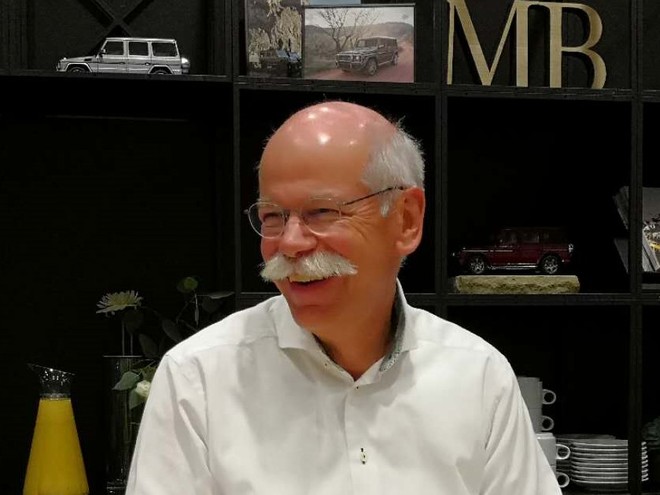 Q: Only the gap of 7,000 cars does not mention the word "super". Is Mercedes-Benz too cautious?

A: Mercedes-Benz once paid a huge price for the "super" word – the sales target of quick success and quick profits caused the deterioration of the relationship between manufacturers and the sharp decline in sales volume. The Troika used the same language to express the same meaning: We will not repeat the 2012 mistake; we will not fall into the same river twice; we will not fall in the same place (see "Benz" I have already changed my past." This shows that Mercedes-Benz has a very deep reflection on this. Tang Shikai also said to me: When you first came to China to serve (at the end of 2012), you said in the communication that Mercedes-Benz's biggest problem in China was to set an unrealistic sales target for catching up with its opponents. Keep this lesson in mind.

In this way, Cai Che's caution is not difficult to understand. I was impressed by Cai Che's statement in this statement: At the beginning of 2017, Audi's situation was unusual, and we would not have created some unreasonable and unrealistic ideas. We are very happy to narrow the gap with the competing products. For us, ah, it is very interesting to go overboard with good players. Good rankings will encourage and inspire employees, but chasing ranks is by no means a decisive factor in the development of our business.

This shows that Mercedes-Benz did not forget about the speed of approaching Audi, but has a clear understanding of this: Audi lost its ancestral horse last year, was caught up in the Mercedes-Benz, this year eased, the boss's death is really not sure who the winner, the important thing is 10 million Do not set yourself up, become the first slave to sell, and then repeat the mistakes.

Q: Audi's sales in the first 11 months of last year lag behind those of Mercedes-Benz. It was not until December that it took a tough one to achieve the annual sales go-ahead, which was a little bit of a taste to maintain the first price. This year, Audi has been forced so hard by opponents that it will not intensify its sales.

A: Last year, Audi began his misfortune. Later, he redoubled his efforts to make up for it. He finally saved his status as a boss and it was very difficult. Otherwise, it will be very difficult to see a sharp lead reversal in the course of one year, which will seriously affect the market's confidence in Audi and will seriously dampen the morale of manufacturers and distributors. Therefore, it is necessary to take the lead at the end of the year and keep it as first as possible. However, this year will also be the first goal of keeping sales first, and at any cost, it will be dangerous.

After all, Audi's sales last year were able to recover to that level. In addition to vigorously adjusting manufacturers' relationships that suffered major setbacks at the end of the previous year and early last year, terminal retail price cuts were also an important factor. At present, Audi is still the largest decline in ABB retail price of the terminal brand, but due to the terminal retail price drop is too large, dealers sell the car down, manufacturers to maintain the relationship between manufacturers and then subsidize the dealer, which will inevitably lead to FAW - Volkswagen Audi Lower profits will also distort the relationship between manufacturers. In addition, FAW-Volkswagen's major shareholder, FAW Group, is reviving the Hongqi brand at any cost and can't wait to increase the amount of breastfeeding (including funding and talent). If Audi's FAW Group's largest profitable milk cow produces less milk, how can it be? Is good.

On the other hand, the retail price of FAW-Volkswagen Audi has fallen more than its rivals in recent years. Apart from the reasons for maintaining the first place, there is another important reason that the disappearance of the status of official vehicles has caused a crisis in the brand image and positioning of Audi. It will take great effort to reshape the brand and restore the brand premium and profitability that it deserves, which also requires more capital investment.

Obviously, in ABB, Audi faces the most difficult challenges. It must make subtle tradeoffs between sales, profits, brand building, blood transfusion to Red Flag brands, and different interests of joint venture partners (FAW, Volkswagen and Audi). The wisdom and courage of shareholders and management.

Q: How do you think Audi should choose?

A: I can only say that Audi should not choose to sell at the highest price at all costs. Last year, Audi paid a heavy price, barely saved the first place, and had already laid the ground for losing the first place this year. Therefore, losing the first place this year is not difficult to understand. You have ranked third in the global luxury car market, and you have been very good for 30 years in China.

Hu Shaohang, deputy general manager of FAW-Volkswagen Audi Division, recently told the media: The challenge of 2017 is to remind us that we must slow down and relax our minds and readjust our status, so that we can straighten out our relationship with our family. Only in this way can we be able to Work together to lead, and run faster and further. I think this is a rational and pragmatic attitude.

As for the issue of blood transfusions to the Red Flag, I think we can adopt a transaction method that is advancing with the times. For example, the red flag needs Audi's technology, Audi does not want to give; Audi wants to cooperate with SAIC, FAW does not agree. The two sides can sit down and talk and find a solution to a win-win situation. It is better to have a deal or a package deal than to stay there.

Q: Do you think ABB's ranking will change this year?

A: If Audi, Mercedes-Benz and BMW all maintain sufficient strength and are not affected by the ranking issue, the result is really hard to say. At present, Mercedes-Benz's status is the best, mainly the relationship between supply and demand, the relationship between manufacturers is very smooth, the product prices are also relatively stable; BMW's adjustment in this regard is also good, BMW (China) President Liu Zhi said "2018 is BMW In the new year of the product, we are not looking at the ranking of sales, but the quality of the overall increase, including the profitability of dealers," has shown the attitude; Audi's vendor relations, dealer management system and product prices also Need to be further streamlined, FAW-Volkswagen shareholders adjustment of the relationship between the two sides is also a major challenge, but FAW - Volkswagen Audi's comprehensive system capability is still the strongest, the key is whether it can be adjusted. These have a direct or indirect impact on sales and services.

From a product point of view, ABB will launch several new models this year, but it is the first domestically produced models that will really bring more increase to each of them – Audi Q2, Mercedes-Benz A-Class and BMW X3. Each of the three brands has one. It can be said that it is evenly matched.

In short, 2018 is the year for ABB. Apart from the relationship between overall strength and stakeholders, the biggest test is the determination of the company. If you do not have enough power, you must compete at the expense of rankings. Even if you get the first, you will have endless troubles. Mercedes-Benz's experience over the past few years shows that it is more effective to focus on solving their own problems than to pursue great happiness and impractical sales goals or rankings.

Plastic Extrusion,Pvc Extrusion,Plastic Extrusion Products,Two Stage Extruder

Nanjing Juli Chemical Machinery Co., Ltd. , https://www.jlextruder.com