Recently, there have been frequent cases of

heavy-

duty vehicles such as

China National Heavy Duty Truck

Co., Ltd., and the T7H, which have reached over one million kilometers without major overhaul. China National Heavy Duty Truck is making great strides toward achieving the goal of "one million, one million vehicles". There is bound to be a series of backing behind the stride forward, and

Exxon Mobil

is one of the strong backings of China National Heavy Duty Truck.

In the past eight years since its cooperation with China National Heavy Duty Truck Group, Exxon Mobil has been supplying original engine oil for China National Heavy Duty Truck's Mantech technology truck series. In the 34 years since entering the Chinese market, the Mobil Blackhead series diesel engine oil has also been provided with superior product quality to provide better lubrication protection for highway high-performance diesel engines operating under harsh conditions.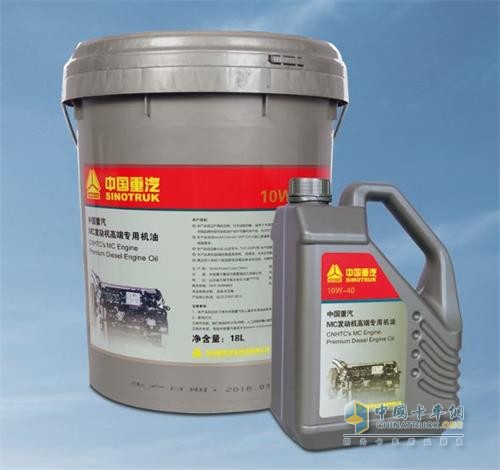 Exxon Mobil Heavy Duty Special Engine Oil for China National Heavy Duty Truck MC Engine Exclusively Designed for China National Heavy Duty Truck Technology Truck Series

Tailored for long oil change intervals

China Truck Network reporter learned that, according to the needs of China National Heavy Duty Truck Technology Center, ExxonMobil took advantage of advanced lubrication technology and professional application experience to provide a complete test program, the entire lubricant solution, vehicle status tracking detection and Mobil-Italy SM Oil Analysis Services provides comprehensive technical support for the final testing of the heavy-duty-manganese engine.

In addition to the solution, the quality of diesel oil also plays an important role in the realization of the oil change cycle. Under normal circumstances, if the quality of oil for vehicle diesel is not over, even if the quality of lubricant maintenance products is even better, the maintenance of the diesel engine fuel system can only be done with half the effort. Fortunately, under the circumstance that China's diesel consumption growth and emission standards have been intensively upgraded in recent years, the quality of oil products is also rising. This upgrade will also improve the performance of the engine and allow Mobil Blackhead to fully utilize the maintenance of lubricants, thus making it possible to achieve the goal of achieving a long oil change cycle.

In addition, based on the characteristics of domestic road conditions, the ExxonMobil China OEM technical team fully considered the applicability of the road test results to the actual road conditions at the beginning of the drive test program design, and provided sufficient time for China National Heavy Duty Truck Co., Ltd. to achieve sufficient mileage and road conditions. The "long oil change technology project" that is full and in line with industry conditions, etc., eventually achieved the phased results of a 100,000 km oil change interval for long-distance tractors under high-speed conditions, including: multi-climate vehicle drive tests that lasted for nearly two years; cumulative Test mileage of nearly 2 million kilometers of high-speed trips; Meifu Oil Analysis Services provides real-time monitoring and data analysis of all indicators of road testing vehicles.

Expand the post-market and provide full-service

As the major lubricant supplier of China National Heavy Duty Truck, Exxon Mobil's cooperation with China National Heavy Duty Truck not only depends on oil supply, but also provides comprehensive support from oil supply to technical services.

Mr. Yang Dong, deputy general manager of ExxonMobil (China) Investment Co., Ltd., said that as more requirements and more stringent emission standards are issued, the engine will continuously upgrade its technology to reduce environmental pollution caused by tail gas emissions. To this end, Mobil Blackhead products are also constantly improving their own product technology to meet the more sophisticated engine lubrication requirements, while achieving the protection of post-processing devices.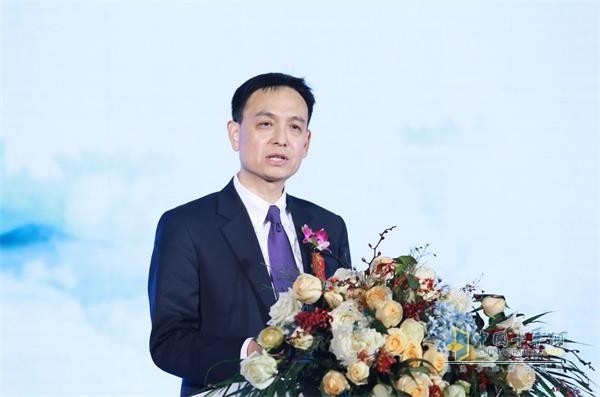 Mr. Yang Dong, Deputy General Manager of ExxonMobil (China) Investment Co., Ltd. spoke at the one million kilometer conference of China National Heavy Duty Truck Technology Products Co., Ltd.

With a strong global technology network and an experienced engineering services team, Exxon Mobil provides a wide range of technical support for CNHTC and other vehicle companies, including laboratory bench testing, road testing and technical training to help vehicle technology innovation. Through in-depth market observation and extensive experience in cooperation with China's powerful vehicle companies, Exxon Mobil also provides high-quality commercial vehicle lubricant products and services to more fleets, original equipment manufacturers, etc. to meet commercial needs. The escalating demand for car lubricants market.

Open in-depth cooperation mode

Based on the existing cooperation, Exxon Mobil and Sinotruk have been actively expanding more cooperation opportunities to provide comprehensive solutions for CNHTC.

In terms of oil supply, ExxonMobil launched a new natural gas engine lubrication product in 2016, the Mobil Blackhead Super Gas Engine Oil 15W-40, which can help natural gas engines run safely under stable and clean conditions. Perfect compatibility with exhaust gas recirculation (EGR) systems, three-way catalysts and other abatement systems. In terms of technical services, ExxonMobil China's OEM technology team will continue to cooperate with China National Heavy Duty Truck in conducting bench testing and road testing. At the same time, Exxon Mobil will provide more technical training for the technicians, distributors and users of China National Heavy Duty Truck and introduce the world's advanced engine lubrication technology to China National Heavy Duty Truck.

Mr. Yang told the China Truck Network reporter that the achievement of a 100,000-kilometer oil change cycle for long-haul tractors under high-speed conditions is only a beginning. ExxonMobil and Sinotruk are planning to carry out more urban road tests in order to achieve better results. The full potential of vehicles to fully adapt to China's road conditions.

It is understood that Exxon Mobil and China National Heavy Duty Trucks will continue to cooperate in more market activities in the future, so that more users understand Exxon Mobil to meet the needs of end-user truck users, help the development of the domestic logistics industry.

Do a good job in the "cost reduction and efficiency increase in the logistics industry"

At present, "How to help entities reduce logistics costs" is still a hot topic in the logistics industry.

Mr. Yang said that at the current stage, many domestic commercial vehicle companies are increasing scientific research efforts to improve the quality of the entire vehicle and meet the dual needs of logistics vehicles to increase distribution efficiency and reduce energy consumption.

As a lubricant supplier, ExxonMobil knows the role of lubricants in protecting the engine and improving the performance of the vehicle. By cooperating with many equipment manufacturers such as Sinotruk, ExxonMobil will continue to use excellent products and professional technical services to provide reliable lubrication protection and comprehensive solutions for the engine, which will help vehicle manufacturers introduce more products. Many high-reliability transportation vehicles meet the needs of high-speed logistics and fight the tough battles of "lowering costs and increasing efficiency in the logistics industry".

Brick Line Process design of large-scale fly ash fired brick production line.

Applications of microcomputer based tunnel control system to Alumina Brick Production Line.

With different block module, different production capacity.

Brick machine and fire free brick machine;
Pneumatic brick machine, vibration brick machine, hydraulic brick machine;
Automatic, semi-automatic, manual brick machine;
Large, medium and small brick machines.

Brick Line

Brick Line,Simple Brick Production Line,Brick Production Line,Brick Machine Line

SINO HEAVY MACHINERY CO., LTD. , https://www.sinoauto-machinery.com