[China Agricultural Machinery Industry News] The

combine harvester has a complicated structure and is expensive. When the harvesting operation is carried out, the weather is hot or the climate is dry. If it is slightly negligent, it will be prone to fire, which will bring greater economic losses to the owner and the farmers. Must pay attention.

Today, according to relevant media reports, in Heze City, Shandong Province, a "combined harvester" that is collecting wheat suddenly caught fire. Today, the "combined harvester" that is collecting wheat in Tengzhou City, Shandong Province suddenly caught fire. No detailed reports were given.

A few days before (June 4th) at 3 pm, a working wheat combine harvester spontaneously ignited in Fu Daxin Village, Chucun Town, Mengcheng County, and the fire was serious (as shown in the above picture). According to speculation by the crowd, the cause of the fire may be caused by a circuit failure. Fortunately, there was no personal injury involved, and the fire was also controlled in time, which did not have much impact on the busy harvest.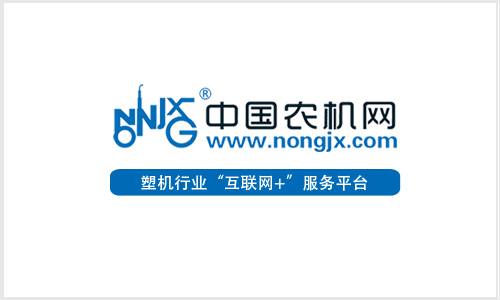 Hot summer: combine harvester "self-ignition"


Coincidentally, similar incidents occurred in Sanyi Town, Mengcheng County on the same day. Remind everyone: During the busy season, everyone must pay attention to personal and property safety while collecting wheat.

During the busy season of Sanxia, ​​the driver and operator of the combine harvester should understand the fire characteristics caused by the combine harvester, master the fire fighting methods at the beginning of the fire, and do the fire safety work during the harvesting operation of the combine harvester during the wheat harvest.

Analysis of Causes of Harvester Fire and Countermeasures

In view of the fire fighting situation of harvesters inside and outside the province in recent years, the main cause of fires can be divided into three aspects: First, the fire caused by the field power line. Before the wheat harvester enters the ground, the field line should be cut off. Otherwise, the bulky harvester can easily collide with the line, the grounding will cause fire, causing burnt wheat and burning machine accidents; second, the harvester itself will catch fire on the line. When the harvester is being repaired, various oils are spilled. Due to the high temperature, the oil is easily vaporized and burns in case of fire. In order to prevent such fires, the implement operator should always check whether the insulation material between the fuselage line and the body contact area is intact. In addition, when the harvester can not start, do not use metal to directly connect the motor to start; third is the bearing damage, friction and overheating. The method of checking the bearing damage is: stop the flame, the operator directly touches the above part by hand to check the bearing temperature. When the temperature is too high, it feels hot, indicating that the bearing is broken and must be replaced in time.

How to actively respond to the measures, in addition to carrying out the necessary fire safety knowledge education and the initial fire capacity training for the operators, and urge them to equip with the necessary fire-fighting equipment, as well as the combine harvesters entering the wheat field, Mechanical and electrical equipment for detailed and comprehensive fire safety inspection, mechanical and electrical equipment is prohibited from illegal or sick operation, scientifically and rationally arrange the operation time of each harvester, reduce the chance of fire, and ensure fire safety during use.

Look to LianJiu for a Ball Valve selection that can handle pressures up to 700 bars and temperatures to 400°F. As a type of quarter-turn valve, ball valves can shut off liquid flow from a pipe. An attached lever helps allow a spherical port to reopen flow and shut it off again. By selecting your ball valve according to how the casing around the ball is manufactured and assembled, you can direct flows in multiple directions, such as with a three-way ball valve. You also can accommodate consistently high-pressure applications with a trunnion ball valve with durable anchor points around the ball. Shop Grainger today.
LJ90 Series unibody economy ball valves are a great choice for lower pressure general hydraulic and petroleum shut-off needs. Valves are unibody bar stock construction with phosphate-coated bodies and NPT threaded connections in a reduced port design. Built strong and designed to last longer than lightweight imports.

Key Benefits:
Unibody Construction
Blowout-Proof Stem Design
RTFE Seats and Seals
Options:
Stainless Steel Ball and Stem (OA)
Latching Lockout Handle Kit (OP)
[Gull Wing" Tee Handle (OE)
Oval Handle (OQ)


Carbon Steel Ball Valve,Carbon Steel Valves,Carbon Manual Ball Valves,Carbon Ball Valves

Liaoning LotusNine International Trade co.,ltd , https://www.lj-heatexchangers.com