Time: April 27-29, 2016 Venue: West Hall of Shanghai Everbright Convention & Exhibition Center

Organizer: China Ceramic Academy Ceramic Branch Professional Committee

China Ceramic Industry Association Technical Ceramics Committee

The person in charge of the exhibition: Gao Sheng 021-61702995 18918279282

2015 Exhibition Review

From April 27th to 29th, 2015, China (Shanghai) International Advanced Ceramic Industry Exhibition and Conference (IACE) and China (Shanghai) International Powder Metallurgy Exhibition & Conference (PM CHINA) were successfully held at the Shanghai Everbright Convention & Exhibition Center. In the same period, IACE also successfully held the annual meeting of the Industrial Ceramics Committee of the Chinese Ceramic Society and the annual meeting of the Technical Ceramics Committee of the China Ceramic Industry Association. The interaction between the exhibition and the conference made the exhibition more professional.

This and previous exhibitions and conferences have been won by the Sacmi Group in Italy, Saint Gobain in France, Dulst in Germany, Nabertherm in Germany, Yuko Xerox in Germany, Westertra in France, Oswald in Switzerland, and Lomise in the United States. , Happo, Japan, Aesop, Japan, Alsace, Japan, ATECT, India, Caberron, China Steel Research, Nanbo Ceramics, Foshan Ceramic Research Institute, Shanghai Institute of Materials, Jiyuan Brothers, Oriental Zirconium, Zhengzhou Lixin, Heze Hong Rui, Ningbo Volken, Pingxiang Ceramics Industrial Base, Zibo Ceramics Industrial Base, Xinhua Special Ceramics Association, Yixing Ceramics Industry Association and other associations have strongly supported and actively participated in, becoming an important platform for industry exchanges and personal contacts.

Meeting schedule

Title

unit

reporter

Guest introduction opening speech

China Silicate Society Ceramic Branch

Secretary-General Wu Daxuan

High-temperature (450 degrees) dust-containing flue gas treatment technology and equipment development

Jing De Town Pottery School

Professor Zhou Jianer

Discussion on the Correlation between Ceramic Material Properties, Preparation Techniques and Defects

Tsinghua University

Professor Xie Zhipeng

Research on Environmental Purification Ceramic Materials

Wuhan University of Technology

Professor Xu Xiaohong

Study on Oxidation Resistance of Cordierite/Silicon Carbide Composite Ceramic Kiln Furniture

Jiangsu Ceramic Research Institute Co., Ltd.

Qiu Yongbin Senior Engineer

Green low-carbon manufacturing technology for blast furnace slag glass-ceramics

Hunan University

Xiao Hanning

Research on Microstructure Control and Properties of Porous Silicon Carbide Ceramics Based on Colloidal Molding

Shanghai Institute of Ceramics, Chinese Academy of Sciences

Huang Zhengren Researcher

Nitride-oxide-carbon composites produced by high temperature nitriding

Wuhan University of Science and Technology

Professor Deng Chengji

High-value synthetic utilization of ferroalloy slag

Shanghai University

Professor Qiang Qiang

Henan Dongda High-temperature Energy-saving Materials Co., Ltd. Research Report

Henan Dongda High Temperature Energy Saving Material Co., Ltd.

Fan Guodong Chairman

Field Assisted Sintering (FAST): Breakthrough within the production of industrial scale parts due to hybrid technology

Germany FCT Company

Dr .Tobias Kessel

Development and Application of High Pure Alumina Powder Furnaces and Kilns for Sapphire

Yixing Qianjin Furnace Equipment Co., Ltd.

Liu Jun General Manager

Application of Ceramic Materials in Indoor Environment Purification

Shanghai Fengshang Environmental Protection Technology Co., Ltd.

Tian Xiaobing General Manager

Overview of Microwave Heating Technology in Ceramic Industry

Changsha Longtai Microwave Heating Co., Ltd.

Zhang Xiaodong Chairman

Range of exhibition

Advanced ceramic raw materials:

Oxide Alumina Zirconia Indium oxide and other carbides Silicon carbide Zirconium carbide Titanium carbide Carbide Chromium carbide and other nitrides Aluminium nitride Silicon nitride Niobium nitride and other borides Amorphous crystal Boron titanium boron Boron Silicon and other additives advanced ceramic equipment:

Material preparation - Grinding and other molding - Mold presses and other drying - Roller chamber spray microwave and other thermal engineering - Burner kilns and other measurement/control - Valve sensing and other

Experimental Equipment - Calorimeter Analyzer Dilatometer Tester Microscope and Others

Advanced Ceramic Parts/Products:

Structural ceramics, electronic ceramics, high temperature ceramics, ceramic bearings, ceramic cutting tools, optical ceramics, ceramic membranes, ceramic catalyst supports, biomedical ceramics, ceramic matrix composites, artificial crystals, refractory materials, etc.

For details, please contact China (Shanghai) International Advanced Ceramics Exhibition Organizing Committee

Shanghai Elise Exhibition Service Co., Ltd.

Address: 17F, Bohong Building, 495 Jiangning Road, Shanghai

Contact person: Gao Sheng 18918279282

Telephone

Fax

E-mail:

Permanent Magnetic Type Chip Conveyor


Magnetic Type Chip Conveyor is an auxiliary equipment for the machine tools. By using magnetic force produced by magnetic material, this conveyor can attractsfine particles, powder particles or particales with size smaller than


100mm.and also this product can separate the debris out of kil or emulsion solution.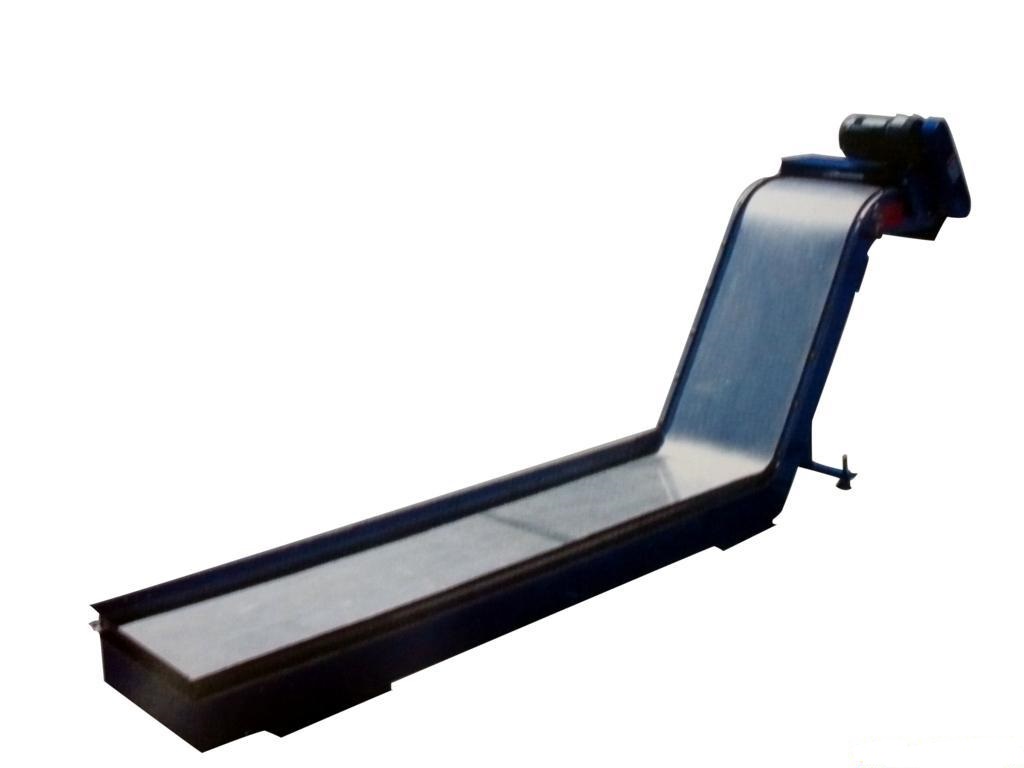 Magnetic Type Chip Conveyor,Magnetic Chip Conveyor,Magnetic Conveyor,Magnetic Separator Conveyor

Cangzhou Dongjun Machinery Accessories Co., Ltd. , https://www.cablechainfactory.com