On October 29th, 2015, "Yuanyue Technology 2015 Product Launch Conference" was held in Beijing Xingguang Film and TV Park. At this conference, the Huayue Technology launched a special car for the aftermarket, the mobile car repair service station . Released appearance.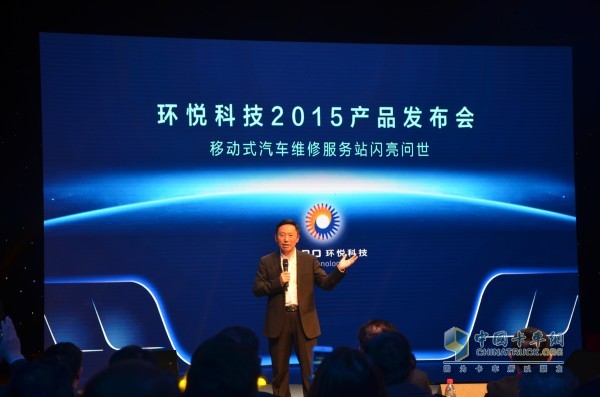 Huan Yue Technology Wang Baoxue speaks at the conference

"The ultimate user experience is the king of post-market services." Mr. Wang Baoxue, chairman and president of the company, said at the press conference, "The mobile vehicle repair service station is the key to creating a perfect user experience with this powerful service hardware."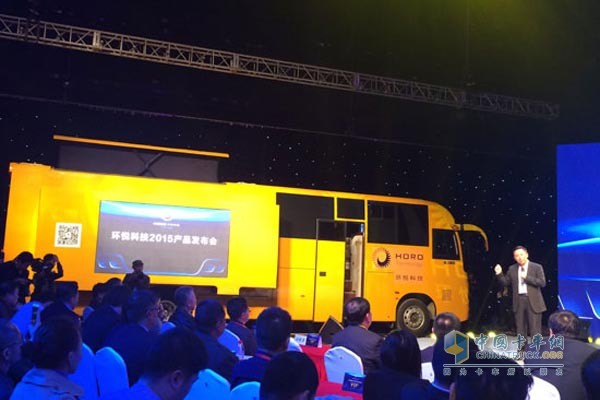 Huan Yue Technology 2015 Product Launch Conference

In the two-hour press conference, Mr. Wang Baoxue detailed the mobile vehicle repair service station. The service station has a total length of 12 meters, a width of 2.55 meters and a height of 3.9 meters. It consists of four parts: the cockpit, VIP customer lounge area, parts warehouse and multi-kinetic maintenance cabin. The VIP customer lounge area achieves extremely fast wifi coverage, is equipped with top-notch smart audio and video systems, and is regarded as a private exclusive home theater. The coffee machine and refrigerator are equipped with fresh fruit meals for customers to enjoy. The multi-functional maintenance cabin in the core area is also well-equipped, and the service station has gathered the top automotive technology and high-tech components in Belgium and other countries. During the maintenance work, both sides and height of the service station can be extended to facilitate maintenance technicians to carry out repair and maintenance operations. It is reported that the multi-function maintenance cabin almost covers all routine maintenance and maintenance projects, changing the traditional maintenance mode of the vehicle. Realize one-stop home maintenance service. Convenient and quick, the charged sunshine is transparent, fair and reasonable, saves fuel, reduces exhaust emissions, eases traffic jams, and reduces vehicle traffic accidents to a certain extent, achieving green, environmental protection, energy conservation, high-precision technology, and innovative services!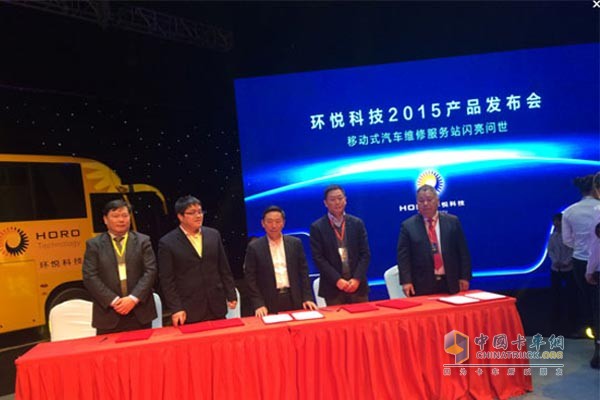 Huan Yue Technology 2015 Product Launch Conference

It is reported that in 2015, the automotive aftermarket will reach a market size of 800 billion yuan, and in 2018 it is predicted to exceed trillion yuan, surpassing the United States as the world's largest market. Eight ministries pushed for the disclosure of technical information on auto maintenance, and the deregulation of the auto market after the market monopolies has provided fertile ground for the rapid development of the auto aftermarket industry. From a macroscopic point of view, the current O2O auto aftermarket is still in the early stage of the melee stage. It has not yet been clarified in the diversity of business models and the profit path. It will take time for users to become accustomed to the cultivation. Who can highlight this dispute? Encircling, this ring of science and technology will undoubtedly give the best answer.

As a comprehensive company integrating R&D, sales and maintenance services for automotive technology, Huanyue Technology is expected to create a new model of auto maintenance services and set new standards for automotive aftermarket services. The good projects never lacked market. Before the press conference, many companies and investment companies expressed their intentions of cooperation with Huanyue Technology. More than 10 companies took office at the conference, and signed agreements with Huanyue Technology to achieve strategic cooperation. Mr. Wang Baoxue stated that in order to meet the market demand, at the same time as this press conference, the upgrading of the service station is also in progress, and the online service platform will also be launched in the same period. In 2016, it will be officially put into operation nationwide. A one-stop maintenance service station that truly meets the needs of customers will be opened in front of your home!

The machine frame adopts the manufacturing process of integral welding and overall tempering to achieve better precision and strength. It is equipped with 5 drilling heads to produce all kinds of brushes.The machine has wide application range, high processing speed, high output and good stability. It is also equiped with the human-machine touch screen control system, Chinese and English display, and the large amount of memory for editing simple brush program. The operation is flexible and convenient. All the parts are designed according to the standard, the hair mouth, the plucking knife and the needle are designed according to European standards, and all the parts of the same series can be used by each other. As for the colour, both two colour or single colour wire are available, the machine can be drilled and planted separately. Finally, the machine`s parts has long service life for it is installed with the automatic lubrication system.








Technical Parameters:

Model: LBS70

Workbench axis number (axis): 5

Production speed (hole / min): ≦450

Number of stations (a):6

Tufting head range (mm): 70

filament length range (mm) :50-280

Brush plate maximum length (mm) :600

Hole diameter range (mm): 2.2-8

Rated voltage\frequency (V.Hz): 380.50

Machine Power (KW): 4.5

Air source input pressure (Mpa) :0.8

Weight (kg): 3000

Dimensions (L*W*H) mm: L2770*W2100*H2100










5 Axes 5 Heads Drill And Tuft Brush Machine

5 Axis 5 Heads Brush Machine,Drill and Tufting Super Brush Machine,Industrial Brush Tufting Machine,Tufting Drilling Machine Brush Making Machine

Yangzhou Blue State Digital Control Brush Equipment Co., LTD. , https://www.lbbrushmachine.com