On November 2nd, 2015, at the 14th China International Combustion Engine Launch , all major exhibitors brought their most representative products. Gorgeous swords and Chinese truck network reporters have already visited the booths. The "seven most" of commercial vehicle internal-combustion engine companies in this exhibition.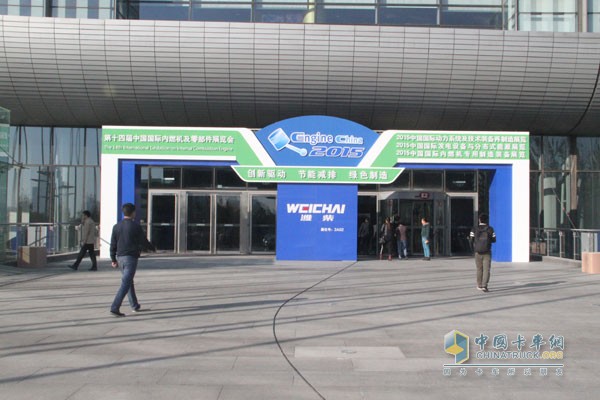 The 14th China International Compression Engine Exhibition

Walking on the "front line" of emissions: Weichai, Xichai, and Yuchai display "Euro 6" products

The national emission policy has always been a hot topic in the industry. In this exhibition, we can easily find that China Five has become the highlight of various internal combustion engine companies, while Weichai , Xichai , and Yuchai are even more prominent. With its own "Euro 6" product, Weichai brought WP7 and WP10, and Xichai brought its 6V3, a national best-selling Aowei model, to its debut. Yuchai brought the YC6L330-60 diesel engine.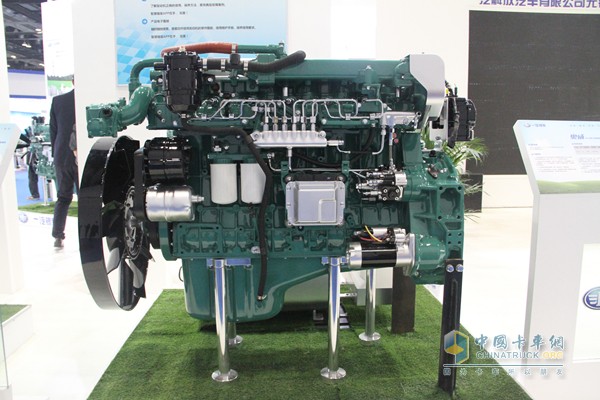 FAW Xichai Europe Six Products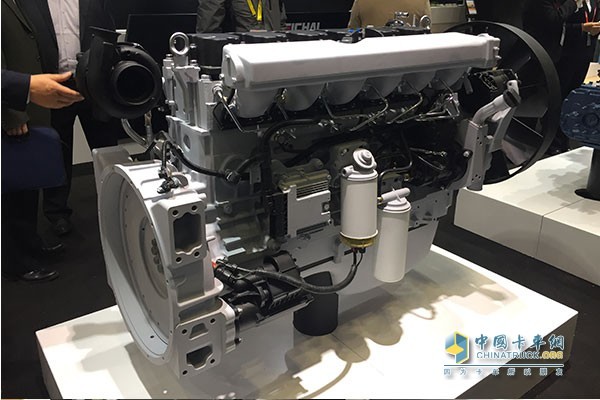 Weichai WP10 Euro six diesel engine

Although all of them are "Euro 6", the post-processing technology belts are different. The products brought by Weichai are the adopted HSCR+DPF technology routes, and more self-developed R&D systems are used in post-processing systems. The technical product simplifies the technical route and is a great technological advancement for the entire internal combustion engine industry; while Xichai uses the EGR+DPF+SCR technology route, which is equipped with a Bosch 2000 bar high-voltage electronic control system. The rail system has higher fuel-efficient efficiency, and it inherits the matching suitability of the Aowei engine to the greatest extent. The fittings are more versatile, the cost of use is low, and the technology is mature. Yuchai and Xichai have the same technology and all adopt EGR+. The DPF+SCR post-processing technology is expected to become the main means of responding to the "Sixth National" emissions in the future.

"Euro 6" products involve more than just the change of the post-processing system. It puts forward higher requirements on the whole engine, needs, raises the explosion pressure in the cylinder, and provides higher fuel efficiency. The engine includes the cylinder head. Key components such as the airframe, crankshaft, and crankshaft need to be strengthened, and the calibration of the entire machine needs to be re-matched to ensure the consistency and reliability of the engine as a whole, requiring more technical means to complete.

Recycling "the most economical": Dongfeng Cummins and Shanghai Diesel Engine Manufacturing

Since emissions are mentioned, it is easy to think of energy conservation and environmental protection. Dongfeng Cummins and Shanghai Diesel have displayed remanufactured diesel products and components. This represents the "most economical" engine represented by the internal combustion engine exhibition.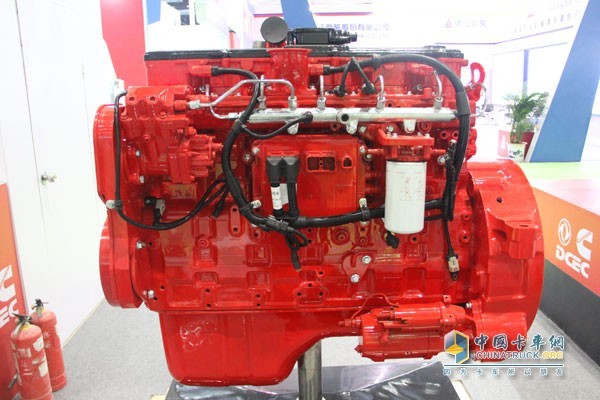 Dongfeng Cummins Remanufactured Products

All along, users have a misunderstanding that the "remanufacturing" engine is second-hand goods, and there is great doubt about its reliability. This has also been a major factor restricting the development of remanufactured engines. Dongfeng Cummins technicians explained to reporters, "Remanufacturing is a high-level form of renewable resources utilization. It uses advanced cleaning technology, repair technology, and surface treatment technology to make used parts and components achieve the same performance as new products. It not only makes full use of waste products. The secondary resources contained in the product reduce the exploitation of primary resources, and facilitate maintenance, reduce costs, and environmental protection economy."

Actively promoting remanufacturing is of great help in advocating resource conservation and effectively utilizing available resources. Dongfeng Cummins had already demonstrated his remanufactured internal combustion engine products at the last internal combustion engine exhibition. The exhibition was once again exhibited and also demonstrated its corporate social responsibility in the field of environmental protection.

New energy "most environmentally friendly": Yuchai Power

Energy conservation is inseparable from environmental protection. In recent years, the country has also vigorously advocated new energy sources and promoted the construction of environmental protection. Pure electric power has great difficulty in popularizing trucks, but natural gas engine technology is very mature. Yuchai brought in four natural gas engines at this exhibition, which is the largest among all exhibitors. Among them, Yuchai 4EGN and 4FAN are two new engines brought by Yuchai.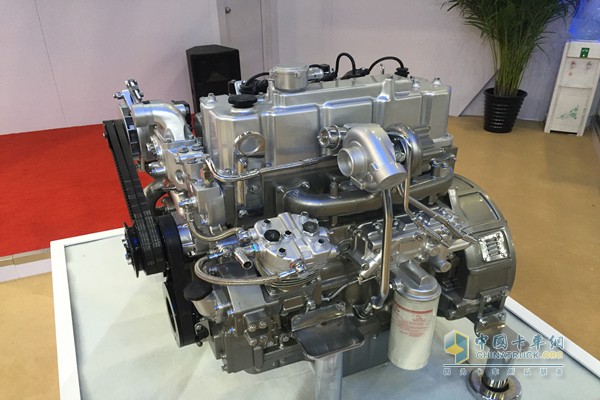 Yuchai natural gas engine new products

The development speed of natural gas engines has been relatively fast under the promotion of national policies in recent years, but with the rapid decline of diesel prices, the development of natural gas engines has been suppressed, and Yuchai can be said to be the best in the development of domestic natural gas engines. One of the companies, as early as 2013, Yuchai's 13L natural gas engine has been equipped with a joint truck K gold offline, and has received wide acclaim in the market. The light natural gas power is actually easier to promote than the heavy-duty and is accepted by the market. The first purchase cost is not much higher than the diesel version, but the use cost is greatly reduced; and light-duty power users are generally used in the city, supplement the fuel It is very convenient; in addition, unlike natural gas, diesel fuel does not contain sulfur, mercury, and other particulates. It has less damage to the engine, and its service life is much longer than that of gasoline vehicles. The economic benefits are even more remarkable. Yuchai is optimistic about the long-term development of the natural gas market and is making great efforts to promote natural gas engines. It has also achieved great recognition in the application of urban public transport.

New Media "The Most Intelligent": Xichai Internet +

Emissions of national standards and environmental protection can be said to be hot topics this year, and "Internet +" is also fiercely noisy, whether it is product development or large customer applications, big data and "Internet +" has been more and more people are respected The major companies are also exploring a more appropriate "Internet +" road. In this exhibition, Xichai focused on demonstrating its "Internet +" smart three-piece: WeChat + APP + car networking.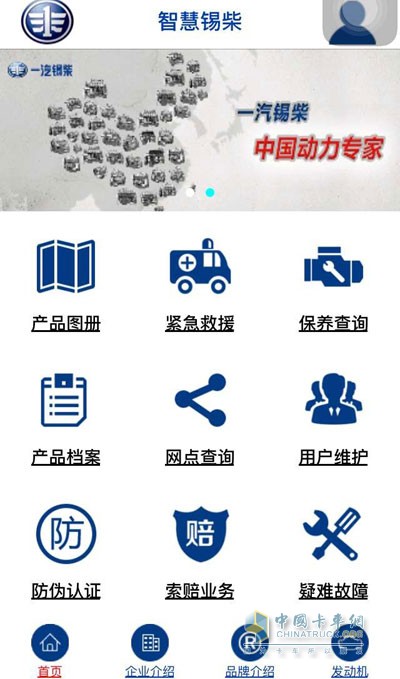 FAW Xichai APP "Wisdom Xichai"

In the previous article, the reporter has already introduced in detail the main functions of Xichai's new media. However, how to use it in real life is sure to make everyone even more puzzled. For example, the FAW Xichai WeChat public number is like an interactive service. On the platform, users can learn about Xichai's activities and news news. They can also comment and participate in welfare activities prepared by Xichai for their users. "Wisdom Xichai APP" is mainly a service platform providing maintenance and repairs. + Services such as financial policies and "car networking" are to upgrade services to a level, provide more meticulous service for large customers, and can monitor vehicle information and driver behavior in real time, and many other functions. Many internal combustion engine manufacturers are also pushing this year. One item. It is understood that Xichai was one of the earliest companies that had practical application of "car networking" in the market.

Xichai will focus on these three items at the exhibition. It can be seen that Xichai is mature and confident in the "Internet +" field, and also shows the direction of future development of major internal combustion engine plants.

Large displacement "the most powerful": Weichai WP13

"The domestic commercial vehicles tend to be large horsepower" has now become a recognized development direction in the industry. There are also many domestic engine manufacturers have introduced their own high-power models such as Cummins ISZ13L, China National Heavy Duty Truck Man Technology 13L, SAIC Iveco Cursor13L, Firewood WP13L and so on, and have begun to apply in the market and have been well received.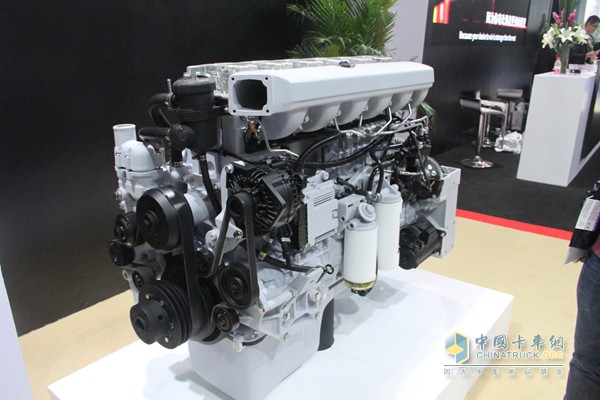 Weichai WP13L State V diesel engine

Weichai brought a total of eight engine models to the entire series and the entire field at this exhibition, and the WP13 was placed at the center of the booth. We can clearly see Weichai's confidence and importance for the WP13 engine. "National Five" emission standards, on-site Weichai technical experts also told reporters that "WP13 now has "Euro 6" emission standard products, but did not show."

At the same time as the internal combustion engine exhibition, there was the Weichai 2016 Business Annual Meeting. In the technical seminar of the business annual meeting, the participating leaders focused on WP13, and also invited WP13's supporting manufacturers Shaanxi Auto, FAW, and Grand Canal. Waiting for the opening of the 5,000-th WP13 listing, the main airport leaders received support and recognition from numerous OEMs and customers in less than one year after being listed. With its high-performance performance advantages: reliable matching of the entire vehicle, B10 lifetime of 1.5 million, and power. Covering 480Ps-550Ps, a wide range of torque, excellent fuel economy and other advantages, set off a new trend of upgrading China's heavy truck market to large horsepower.

Intrinsic "most abundant": Steyr fuselage diesel engine

There was a newcomer in this ICE exhibition, but it made a huge contribution to the Chinese internal combustion engine industry. It was the Steyr engine. In the 1980s, the development of the domestic heavy-duty auto industry met with resistance. At that time, the Chinese heavy-duty truck industry associated company imported Steyr technology from Austria, which brought the dawn of heavy-duty vehicle power to China. Until today, Steyr technology still has an impact. Heavy-duty power development.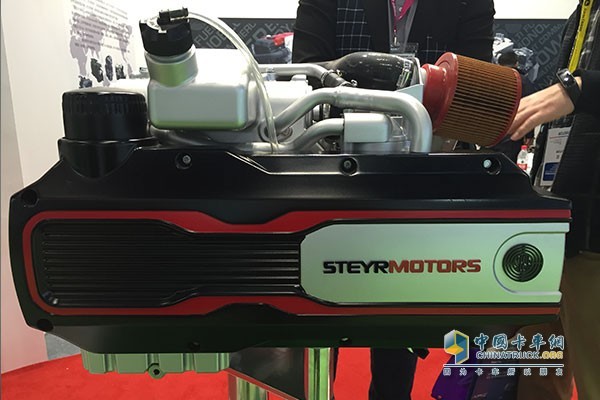 Steyr M12 Extended Range Engine

Steyr Power has been developing and producing diesel engine products for special purposes in recent years. It has developed extremely rapidly in the field of military vehicles and has not been in the mountains for many years. This time, it has subverted people's senses. This exhibition brought Steyr to bring Its representative products for heavy-duty diesel engines for vehicles, M12 extended range series of diesel engines, M14 diesel engines and M16 diesel engines, using a cylinder block and cylinder head one-time casting - conjoined body type, with high strength With the integrated casting technology, the cooling channels are evenly distributed at one time, the engine cooling capacity is not limited, the temperature difference and thermal stress concentration point are reduced, and no cylinder liners, no cylinder heads, cylinder head bolts and cylinder head gaskets are designed, making the service life of the engine even longer. Long-term and reliable.

With a strong return, Steyr Technology will once again advance the domestic diesel engine market to a technological revolution. Domestic diesel engines also need fresh forces to promote technological innovation and development.

Acting "Lowest Adjustment": JAC CTI 2.7L Engine

After visiting the internal combustion engine exhibition, the reporter discussed with colleagues and colleagues about the product layout and technological development. As a result, many peers have ignored an internal combustion engine booth, that is, JAC's booth. Every engine company that came to the exhibition did not come casually. They all had their own real power. Jianghuai Automobile was no exception. Its low-key style was hard to find its highlights. This Jianghuai Automobile brought a total of five. The engine, there are three gasoline engines, two diesel engines, booths are divided into two rows, the first three after three, I always feel that the two CTI five engines should be placed in the front, I think they are more important.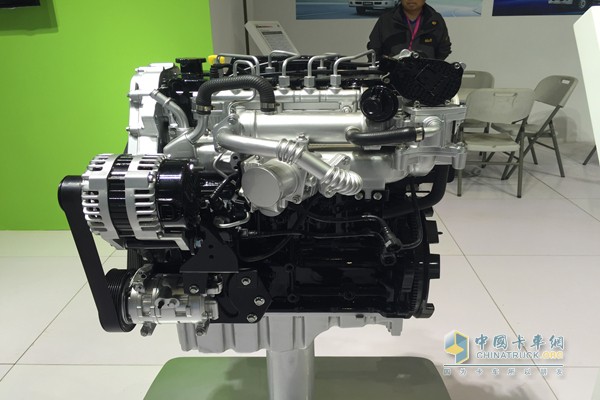 JAC CTI 2.7L Engine

I believe many people understand JAC 1.9CTI, because it has been widely used in JAC passenger cars. "CTI" means the supercharged intercooled technology of diesel vehicles, using electronically controlled high voltage. Common-rail system, this engine not only has good fuel economy performance, but most importantly, it is more comfortable and has less vibration and noise. The Jianghuai Automobile exhibited 2.0LCTI and 2.7LCTI diesel engines. It is expected that the JAC SUVs and light trucks will be used. It will be a big upgrade for light trucks that have always advocated a comfortable experience for passenger cars. Thanks to the trees, it is easy to get a cool ride." It is not difficult to promote the CTL diesel engine with light truck sales, which is always the industry-leading JAC light truck. This is also an effective means to promote the upgrade of the entire light truck industry.

Focusing on this internal combustion engine exhibition, major internal combustion engine manufacturers have developed in different directions, but in any case, they all represent the basic direction of the development of China's internal combustion engine industry. The progress of the internal combustion engine industry is also highlighting the gradual improvement of China's industrial level. For the relevant practitioners in the industry, they are proud of it.

The function of the Universal Shaft Assembly is to convert planetary motion into fixed constant rotation of the drive shaft, to transmit torque and speed from motor on the drive shaft, and to the bit. Cardan shaft mostly uses flat shaft, but some are flexible shafts. Out flat type shaft used on out downhole motor is made by linear cutting technology. So the cut has high parallelism, roughness can reach 6.3 and it doesn't damage metal chemical composition. Thus, is has a longer running life and less mechanical loss.

Downhole motor shall be disassembled as quickly as possible after use to examine cardan shaft. If it is found out that wear degree is over maintenance standard, relevant consumable components shall be changed promptly. If not, downhole motor can not be running normally due to overrun of the cardan shaft.








Universal Shafts Assembly And Parts

Universal Shafts Assembly And Parts,Spheric Hinge Universal Shafts,Universal Joints,Shaft Electric Dc Motor

Weifang Shengde Petroleum Machinery Manufacturing Co., Ltd. , http://www.sdpetromachine.com