From January to June 2015, the domestic heavy truck market sold 295,500 vehicles, a year-on-year decrease of 31%.

In the face of the market situation that is still not optimistic in the second half of the year, how do truck companies think?

Answer: There are (hai) å•¥ (bu) gan (jin) (zhui)!

It is an indisputable fact that product sales have fallen sharply. However, it is still necessary to develop "positive energy." The truck market officially entering the second half of the model will have a number of "dark horses" stationed.

Card friends, the welfare of "you" came. According to incomplete statistics, among the mainstream heavy truck companies in China, most manufacturers still focus on the efficient logistics transportation market, and a large wave of new products will be listed in the second half of 2015. Including Futian Auman GTL Super Edition, Hongyan Jieka, Dongfeng Liuqi H7, the new Jieshi, Shaanxi Auto all new generation of trucks.

Shaanxi Auto Chenglong Red Rock struck almost equal Lifan new products and efficient logistics and transport market

<br> <br> With the rapid development of the electricity supplier to the logistics, transport of hazardous chemicals, route logistics, represented by high-end logistics industry, transport vehicles Given higher requirements, high-efficiency, low-cost, and lightweight heavy trucks have become the focus of competition among car companies. In addition, due to the bleak market outlook for heavy construction vehicles, the share has continued to shrink, so most companies have focused their product development efforts on logistics vehicles and tractors in recent years.

In the upcoming new products, although the true sense of the new car platform is not too much, but there is no lack of highlights, of which the most attractive is the new platform for four heavy trucks - Shaanxi Automobile new generation of trucks, Liu Steam Dragon H7, Hongyan Jieka and Lifan Platinum Jun.

On July 25, Shaanxi Automobile will hold a grand launch in Beijing of the "Hundred City Linkage" launch event for the full-scale trucks of Shaanxi Auto. Its new product release is exactly the entire new generation of trucks that Shaanxi Automobile has "three years of grinding and one sword". It is understood that Shaanxi Automobile has been occupying a certain market position in the field of construction vehicles and tractors, and its product competitiveness is also strong. However, in the subdivided areas of trucks, Shaanxi Automobile has the lowest market share among the top five heavy truck giants. . To this end, Shaanxi Automobile invested a large amount of funds and manpower over the past three years to create a new platform for trucks including the F3000, M3000, and X3000. Its brand name is "value bearing and passing through the world," and it is mainly fuel-efficient. The advantages of high quality and long quality warranty, it is the traditional heavy-duty truck giants such as Dongfeng, Liberation, Jianghuai, etc.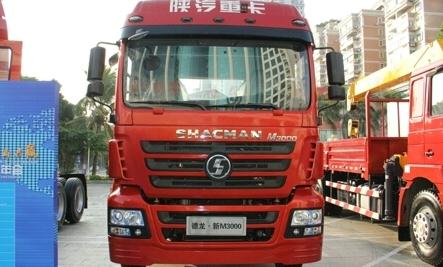 Shaanxi Auto DeLong New M3000 Heavy Duty Truck

"In order to meet the needs of the long-distance and efficient logistics transportation market, Liuzhou has built a new generation of heavy-duty truck platform product – the LongH7 after 3 years. This vehicle will serve as a transformation product for the high-end long-distance logistics market and will meet the needs of logistics transport users. High demand and high standards," said Dongfeng Liu Auto's responsible person. "The car will be officially listed in the second half of the year."

According to reports, Long Cheng H7 is designed to introduce advanced design concepts in Europe and America. The performance in terms of comfort, safety, reliability, and other aspects is greatly improved over the previous generation. The power system of LongH7 can realize customized power matching. Users can choose the best power match according to individual car requirements, including Dongfeng Cummins ISL, ISZ, Futian Cummins ISG series and Yuchai 6L, 6MK, 6K series. The power range covers 270-460PS.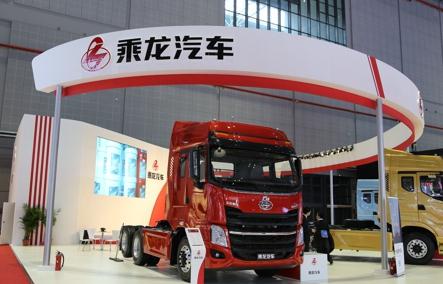 Dongfeng Liuzhou H7 6x2R Truck Tractor Unit Launched at Shanghai Auto Show

For the first time in the period of June 10-16 during the Chongqing Auto Show, the "Red Rock Jeka" narrow-body quasi-heavy truck new products will also become a major highlight of the market in the second half of the year. "Through research, we have found that the light weight heavy truck market with narrow bodies has developed rapidly in recent years. To fill the shortage of Hongyan's products in the narrow and mid-to-short narrow weight card market, we further improved the product spectrum of SAIC Iveco Hongyan, the new Hongyan Jieka. Will be listed in September this year." SAIC Iveco Hongyan public relations manager Jiang Jianhua said.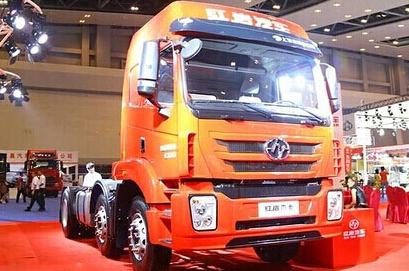 "Red Rock Jieka" narrow weight card new products

Red Rock Jeka is another new vehicle platform launched by Shang Yihong following Hongyan Jieshi and Hongyan New King Kong. The vehicle is equipped with Shang Feihong's Cursor9 diesel engine, and has made many improvements in the lightweight design of the vehicle. , With light weight, low fuel consumption and other characteristics. "Hongyan Jieka is a lightweight, low fuel consumption new narrow weight truck model that is based on the European heavy truck R&D technology adopted by SAIC Iveco Hongyan and combined with the actual conditions of China's transportation road environment. Its benchmark product is the Shaanxi Auto New M3000. And Auman ETX5 tractors."

In addition, the new PROJEN heavy-duty truck from Lifan Shijun Group will also be launched at the end of this year. The car made its debut at the Kunming China-South Asia Expo and applied the "Winch Cutter WP12.430E50 engine Fast 16JS200TA with retarder aluminum gearbox Hande Drum 13T rear axle" gold drive combination. Platinum heavy truck benchmarking products are Shaanxi Auto X3000 medium and high-end heavy trucks, which are scheduled to be produced in volume in October this year and officially listed in November.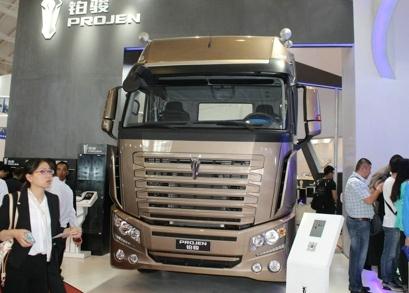 Lifan Shijun's Platinum Jun. Skyrim Heavy Truck

Auman, Jie lion of high-powered product upgrades trend is clearly

<br> <br> finished a new platform models, look at what the second half there will be an upgraded version of the new products. As for the new products that will be released by the auto makers in the second half of the year, the trend of focusing on logistics vehicles and high-powered vehicles is clear.

Following the listing of the GTL Super Edition last year, Futian Auman will again launch a 460-horsepower Auman GTL Super Edition heavy truck on the market. The ex-factory price is 367,900 yuan (high-standard floor is 367,900 yuan, and the high ceiling is 37.99. Million). The Auman GTL Super Edition 460 high-powered model carries the Cummins ISG 12-liter 460-horsepower engine, which has the advantages of low-speed high-torque and more adequate torque reserve, plus ISG superpowered 2000-bar ultra-high-pressure injection technology, 1000-1400 speed super Wide economic fuel consumption range and LBSC intelligent fuel-saving technology can maintain the fuel-saving performance of the entire vehicle under various operating conditions, while providing maximum high-end, high-efficiency, and cost-effectiveness for the logistics market while ensuring maximum user transportation benefits. Use your car to choose.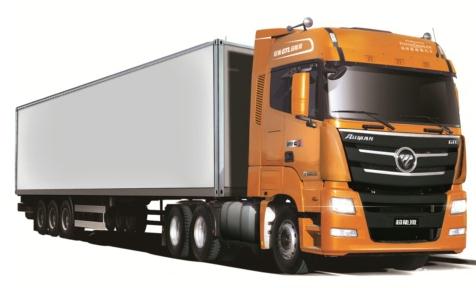 Auman GTL Super Edition 460 High Horsepower High Efficiency Heavy Truck

Similar to the 460-horsepower heavy truck of the Auman GTL Super Edition, the new Jieshi brand, another new vehicle of Yihui, is also positioned in the high-end logistics market. "The car combines the demand characteristics of the high-end logistics transportation market, and has been fully upgraded and optimized on the existing Hongyan Jieshi platform, and will be listed in September this year," said Jiang Jianhua. In terms of power matching, the new Lions equipped with a 13-liter 480-horsepower engine, a ZF 16-speed transmission and a 3.07-speed ratio drive axle, to improve the overall vehicle's power performance; the chassis uses front and rear axle disc brakes , Air suspension and ECAS height control system, ASR anti-skid drive system, EBL electronic brake force distribution system, etc., greatly improved driving comfort and safety.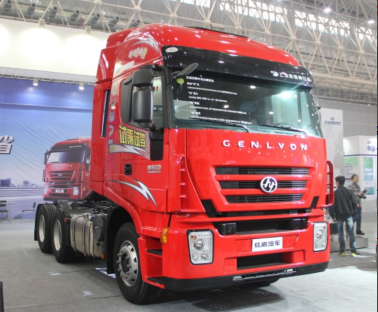 In fact, in the first half of 2015, there were a lot of new vehicles in the high-end and high-efficiency logistics market on the market, including the Dongfeng Tianlong Qihang version, the joint truck new U-series and V-series, and China National Heavy Duty Truck Jude Card C7H6X2ECAS11. Raise the tractor, FAW liberation JH6 and so on. In the second half of the year, with the addition of new wave of new products, the heavy truck market will usher in another round of positive "killing". What changes will occur in the heavy-duty market where competition is increasing? Will the "pre-wave" be shot on the beach after the "back wave"? Let us wait and see.

Copper tube assembly combine air conditioner inner part and outdoor part , the material is phosphorous deoxidize copper tube , high heat insulation property PE pipe, forging nut and rubber plug. Copper tube assembly rotary expansion, clean flare, reliable connection and etc.. Tongxing can provide all of your copper tube assembly including manifold needs from simple cut and bent parts to complex brazed assemble control systems. Product sizes range from Ñ"6.35mm to Ñ"19mm diameters. With the latest state of the art equipment, Tongxing can manufacture virtually any customer specified customer design.

All brazed products are brazed on custom braze fixtures to meet your exact specifications. Gas Flux and Nitrogen purging provide for some of the cleanest products in the industry.

Copper Tube Assembly Parts

Copper Tube Assembly Parts,Tubes Copper Heat Exchanger,Air Conditioner Copper Tube,Copper Tube Condenser Coil

Zhejiang Tongxing Technology Co., Ltd. , http://www.zjtx-heatexchangers.com