Vortex Street Flow Meter Installation Notes:

1. Vortex flowmeters are precision instruments, and the instrument should be installed in a dry, ventilated, dust-free place.

2, the use of steam meters, table body, pipe must be added insulation, flanges should be tightened, there must be no leakage, otherwise the instrument is easily damaged.

3, the best choice for instrument installation in the room, away from the vibration and where there is a strong electromagnetic interference. If it is outdoors, the header can be protected.

4, the instrument must have at least 10-15 times the straight section, there must be more than 5 times the straight section. Select the installation place for easy installation, wiring and commissioning.

5, it is best to have a straight section, after the two flanges are welded well before installation, then the instrument is installed and clamped, the pipe is cut off the equal length of the straight pipe, and then the overall welding of the previous table to be installed. Do not clamp the watch on the flange.

Intergrated Design Batch Waste Tyre Pyrolysis Plant

Pyrolysis Plant is used for recycling waste tire, waste plastic, waste rubber to fuel oil. According to the actual situation in every country and district, we developed different models of Batch Pyrolysis Plants for waste tires, rubber and plastic with daily capacity 5 -10 tons.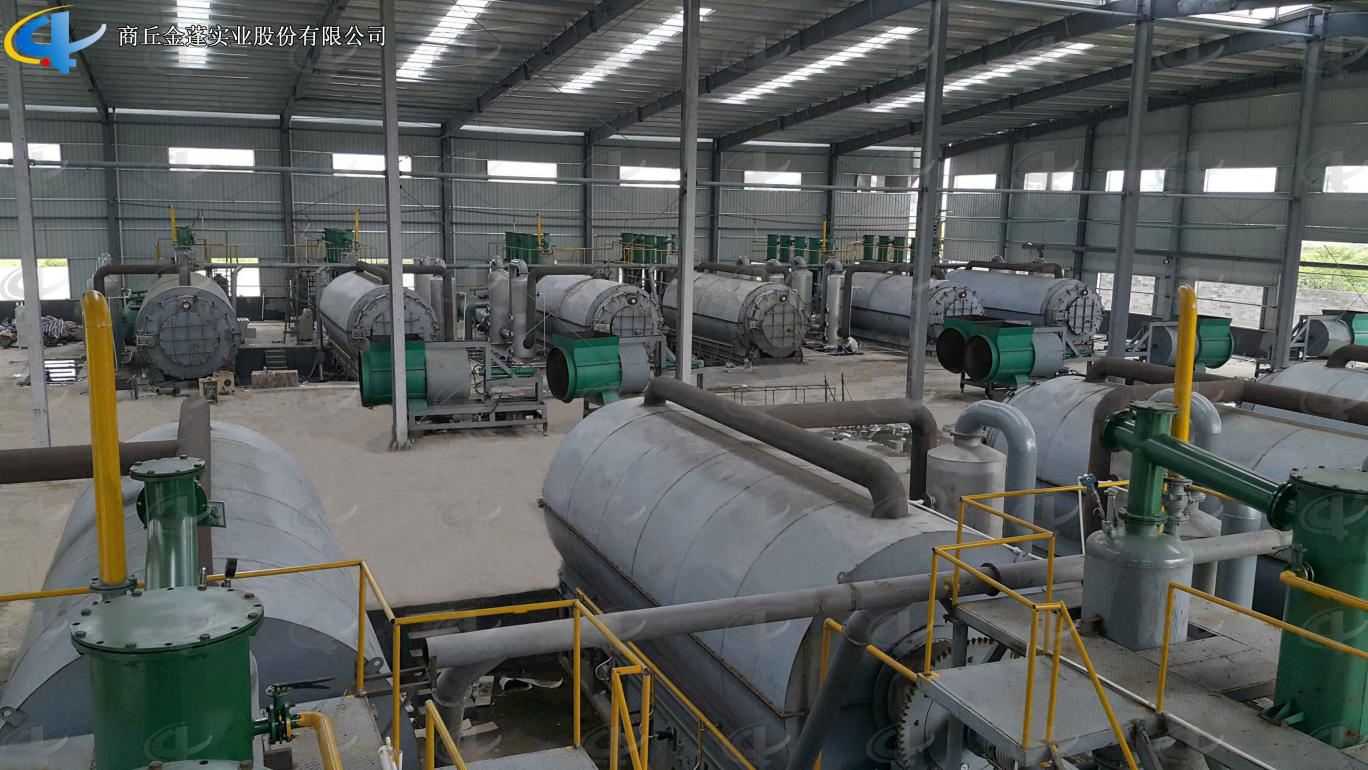 Flowchat of Batch Waste Tyre Pyrolysis Plant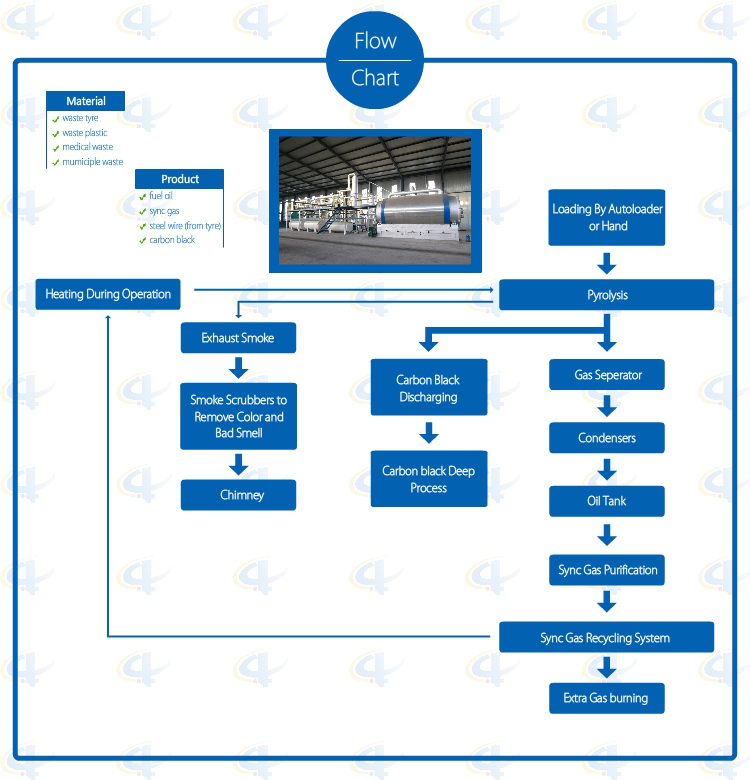 Advantages of Batch Waste Tyre Pyrolysis Plant

1. Full open door design: Speedy loading in and steel pulling out; Easily cooling down after one batch finished, saving time; No leaking with special high temperature flexible graphite packing.

2. Unique Craft Condensers: High condensing efficiency with more oil output. Good quality oil, longer lifetime, and easy to clean.

3. National Patent Unique Smoke Scrubbers: More efficient removal of the acid gas and dust of the smoke by neutralization, purification and absorption, environmental friendly without pollution.

4. National Patent Carbon Black Discharging System: Speedy fully enclosed Auto-discharging under high temperature, avoiding carbon black pollution, saving time.

5. Automatic Submerged welding technology, ultrasonic nondestructive testing, both manual and the automatic safety devices.

6. Sync Gas Recycling System: Fully burned after recycling and utilization, saving fuel and preventing pollution.

7. Direct Heating System: Enlarging heating square to lengthen the lifespan of the reactor and easy to control the temperature.

8. National Patent, unique heat insulation shell; high efficiency temperature keeping, excellent energy-saving effect.

Technical Parameter of Batch Waste Tyre Pyrolysis Plant
NO.

ITEM

PROJECT

1

Equipment Model

XY-7

XY-8

2

Door Model

Full Open Door

Full Open Door

3

Suitable Raw Materials

Rubber/Plastic Products

Rubber/Plastic Products

4

Structure

Horizontal Type Revolves

Horizontal Type Revolves

5

Reactor Size

Φ2200*6000mm Φ2600*6600mm

Φ2200*6000mm Φ2600*6600mm

6

Capacity for One Batch

5-6Mt; 8-10Mt

5-6Mt; 8-10Mt

7

Oil Yield of Tires

40%-45%

40%-45%

8

Work Pressure

Normal Pressure

Normal Pressure

9

Reactor Rotation Speed

0.4R/M

0.4R/M

10

Fuels Choice

Coal, Wood

Coal, Wood, Gas, Oil

11

Power

18KW/H

18-25KW/H

12

Cooling Method

Water Cycling

Water Cycling

13

Type of Drive

External Annular Gear

External Annular Gear

14

Heating Method

Direct

Direct

15

Type of Installation

With Foundation

With Foundation/Integrated Base

16

Noise dB(A)

≦85

≦85

17

Operation Mode

Intermittent Operation

Intermittent Operation

18

Total Weight(MT)

25-40

25-40

19

Installation Space Required

30m*10m

30m*10m

20

Manpower

3~4/batch

3~4/batch

21

Shipment

Ф2200×6000=1*40HC+1*40FR

Ф2600×6600=2*40HC+1*40FR

Ф2200×6000=1*40HC+1*40FR

Ф2600×6600=2*40HC+1*40FR
Integrated Design Batch Waste Tyre Pyrolysis Plant

Integrated Batch Waste Tyre Pyrolysis Plant,Integrated Movable Waste Tyre Pyrolysis Plant,Large Capacity Used Tires Pyrolysis Plant,Integrated Batch Used Tyre Pyrolysis Plant

Shangqiu Jinpeng Industrial Co., Ltd. , http://www.recyclingthewaste.com