Model NO.: 06BSS, 08BSS, 10BSS, 12BSS, 16BSS, 20BSS ETC
Hardness: Hardened
Toothed Portion Shape: Spur Gear
Type: Circular Gear
Manipulate Way: Semi-Automatic Manipulation
Trademark: TAI, OEM
Specification: All Kinds
HS Code: 84839000
Application: Industry
Manufacturing Method: Cut Gear
Material: Stainless Steel
Trade Style: Trade/Manufacture/OEM
Changes Way: Mixed
Transport Package: Polybag+Box+Case
Origin: Suzhou, China
Sprocket with ISO9001 (05B~40B SINGLE, DUPLEX, TRIPLEX)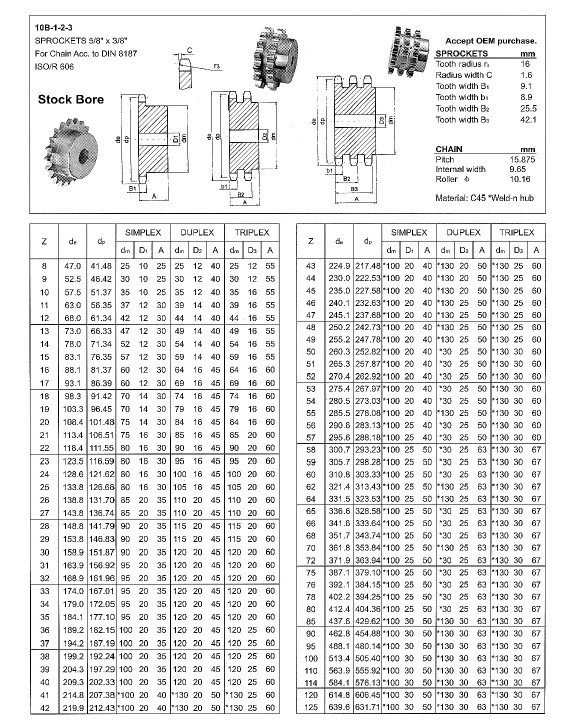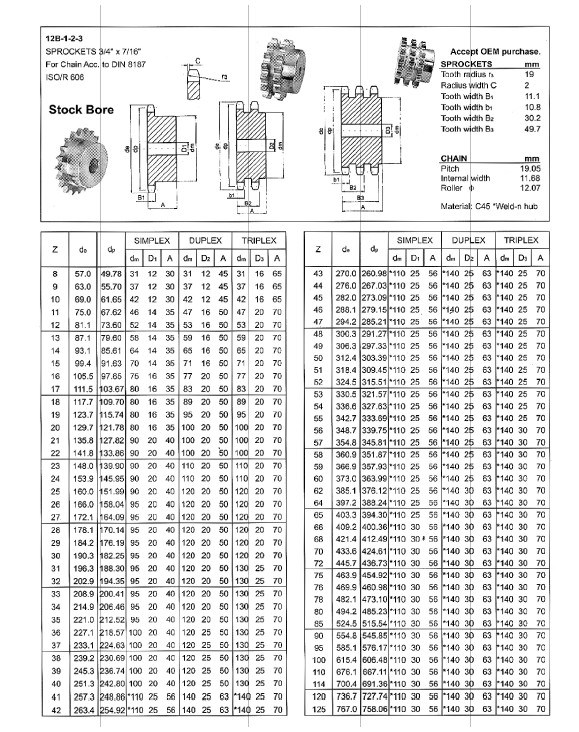 All of our products are made in conformity with the international standard and the standards in industrialized countries e. G. DIN ANSI and BS. All products are organized and produced under ISO9001 quality control system.
Materials: GG25
Packaging according to the customers' demands.Choose TAI1.TAI

with sophisticated CNC equipment, advanced technology and perfect inspection equipment produce all kinds of chains, sprockets and other transmission equipments which can make the customers' trust. The company since its establishment has passed ISO9001 and other certifications.

2.

"High quality, high benefit, high standards" to sing more integrated into the world. Adhering to the "good faith service to customers" purposes, from being in order to after-sales service, each bit closely link,

TAI

will provide the most intimate, comprehensive service.

3

."Meet the customers' requirement, until customers' satisfaction" is our goal from start to finish, better innovation and better cooperation can create better

TAI

to service the world. Let us work together, to create a better future with each other.

Specifications
 06B 3/8"*7/32"
 08B 1/2"*5/16"
 10B 5/8"*3/8"
 12B 3/4"*7/16"
 16B 1"*17.02MM
 20B 1 1/4"*3/4"
 24B 1 1/2"*1"
 28B 1 3/4"*1 1/4"
 32B 2"*1 1/4

CONNECT main Rendering Processing Equipment including the Batch Cooker , dryer, CONNECT SUPPER cooker & dryer, fat press, oil processing equipment.

Batch Cooker
Basic structure and working principle
The Connect Batch cooker is the latest developed new type of Hydrolysis Tank, it combines normal temperature hydrolysis, high temperature sterilization, rapid drying in one.
The structure including jacketed shell, hollow rotor, dual head,sealing sea, feed in and out, power unit and other components. Raw material which including feather, animal fur, dead birds, animal carcasses, etc. feed through the inlet, it minced by rotator and hydrolysis by normal temperature, and then sealed to raise the temperature up to 12 00 ℃ to sterilize. At the same time breaking down the feather keratin molecule chain for increasing its protein absorption rate. According to the requirements of the new products to grasp pressure and time to discharge steam into drying stage. The fast drying is proceed by shell where filled with steam or high temperature thermal oil in jacket and hollow rotor.


Waste Rendering Plant
Our Rendering Plant For Poultry to cook and sterilize the waste, and sophisticated barometric sprays to scrub all the foul smelling gases emanating during the cooking of the bird waste. Poultry waste rendering plants are indispensable in any Poultry dressing operation. They render and convert all the non-edible Poultry waste parts into a sterilized meat meal.

Our digestor based technology has been put to treat 3 different kinds of waste -

1. Hatchery waste - egg shells, unhatched eggs, rejected embryos, etc. This waste is converted into Hatchery meal.

2. Layer Manure - Manure collected under the cages of layer birds in commercial poultry layer farms. This waste is converted into an organic fertilizer.

3. Slaughterhouse waste - Left over, non-edible portions of the chicken such as Head, feet, intestines, feathers, etc. from chicken processing. This waste is converted into a Meat and Bone meal.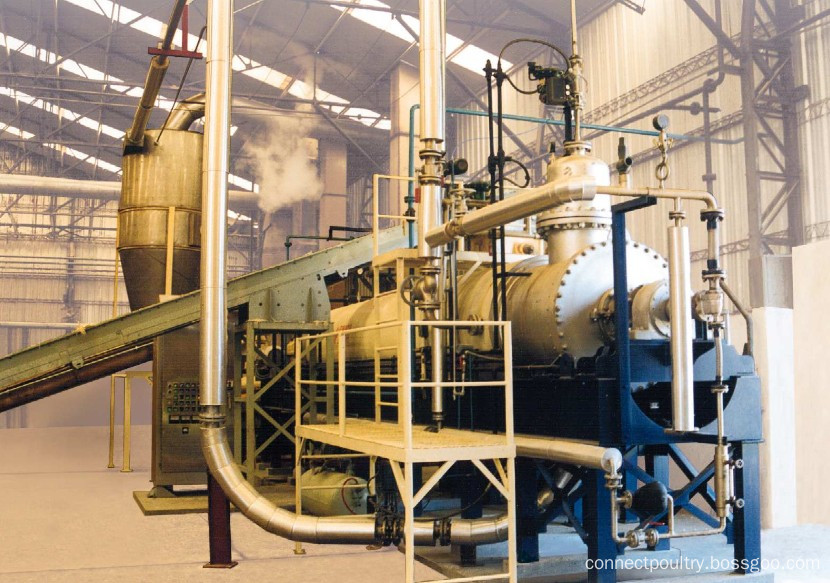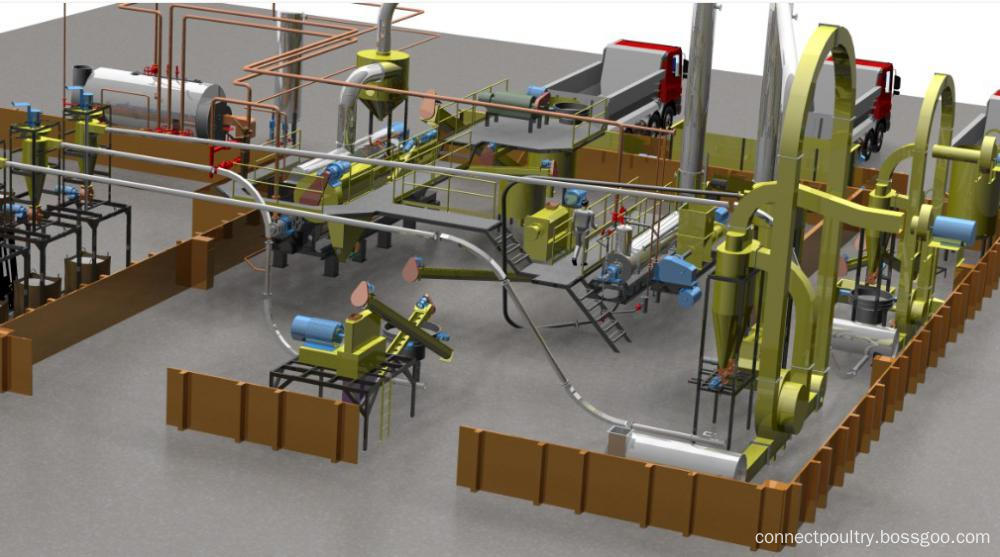 Rendering Processing Equipment

Rendering Processing Equipment, Rendering Batch Cooker, Protein Rendering Cooker, Feature Meal Cooker, Chicken Meal Cooker,Hydrolysis Tank,Waste Rendering Plant

Connect Group For Poultry Project , http://www.connectpoultry.com